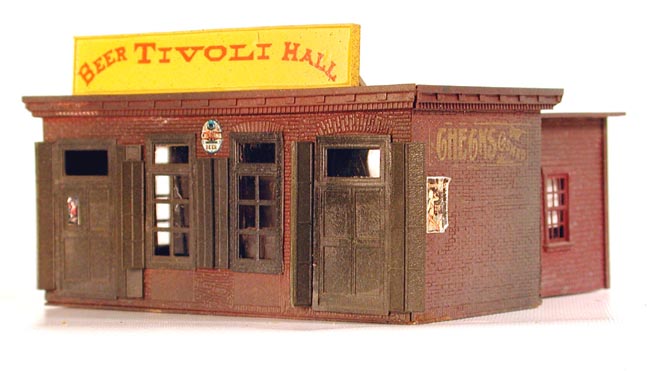 The first version of the tavern, which I believe was a Roundhouse kit you could assemble in different ways. After painting it and aplying a few signs, I placed it near the edge of Pawtuxet. Click on images to enlarge them.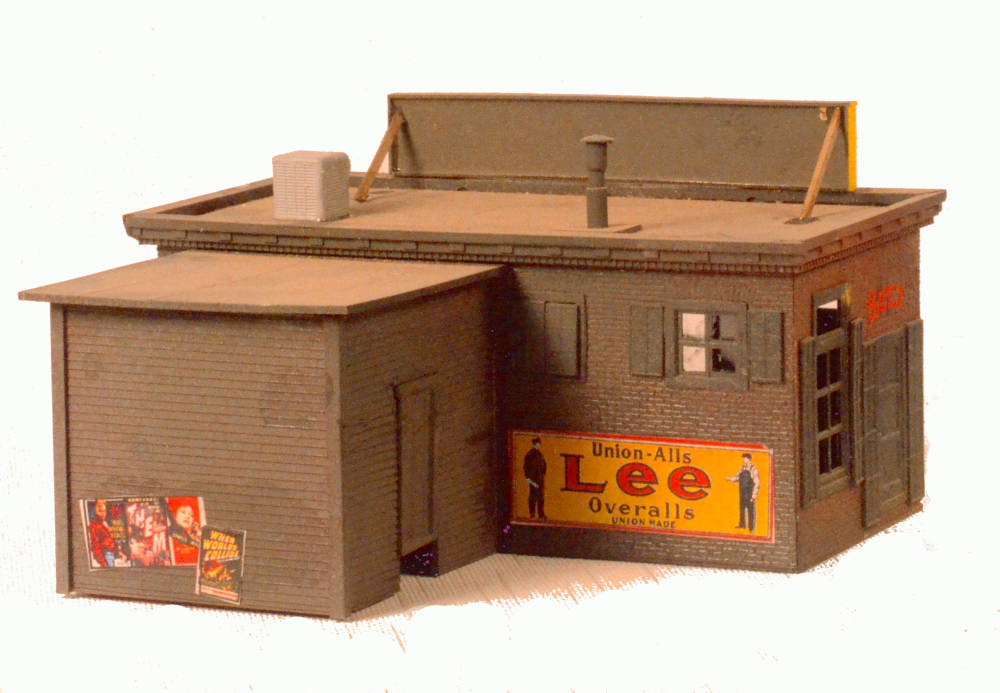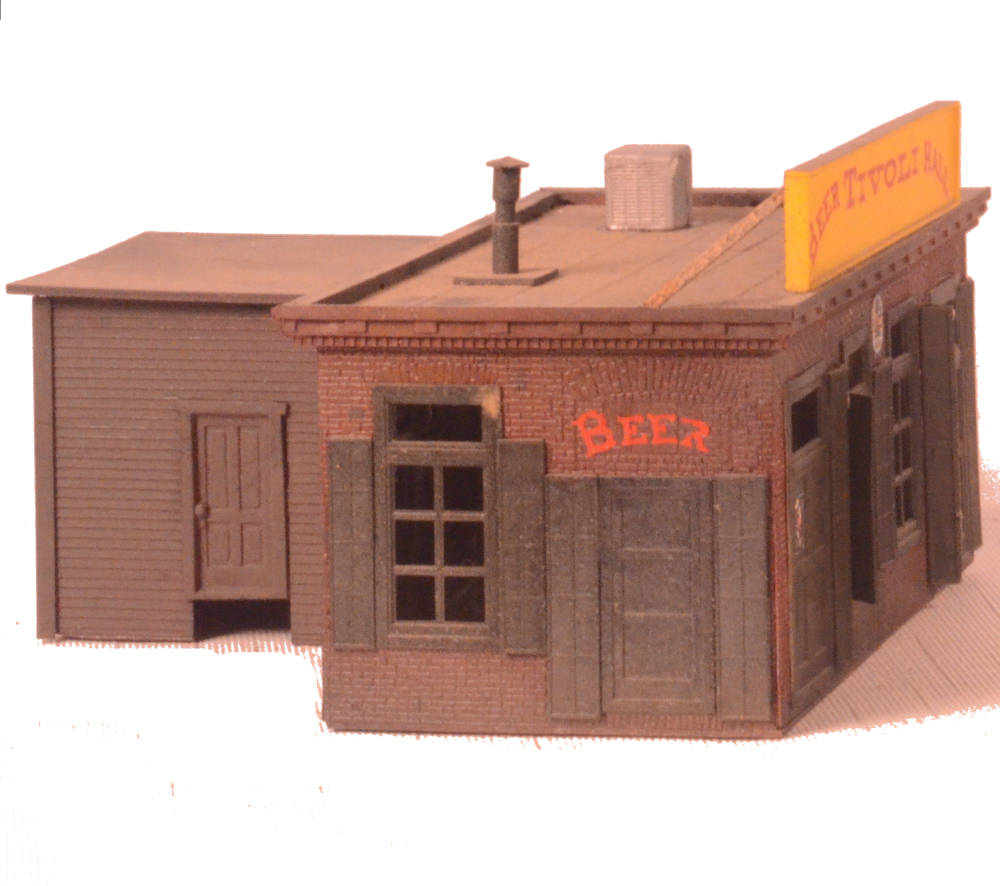 After replacing the beerhall by the chophouse, I added an air-conditioning unit to the roof and a few signs.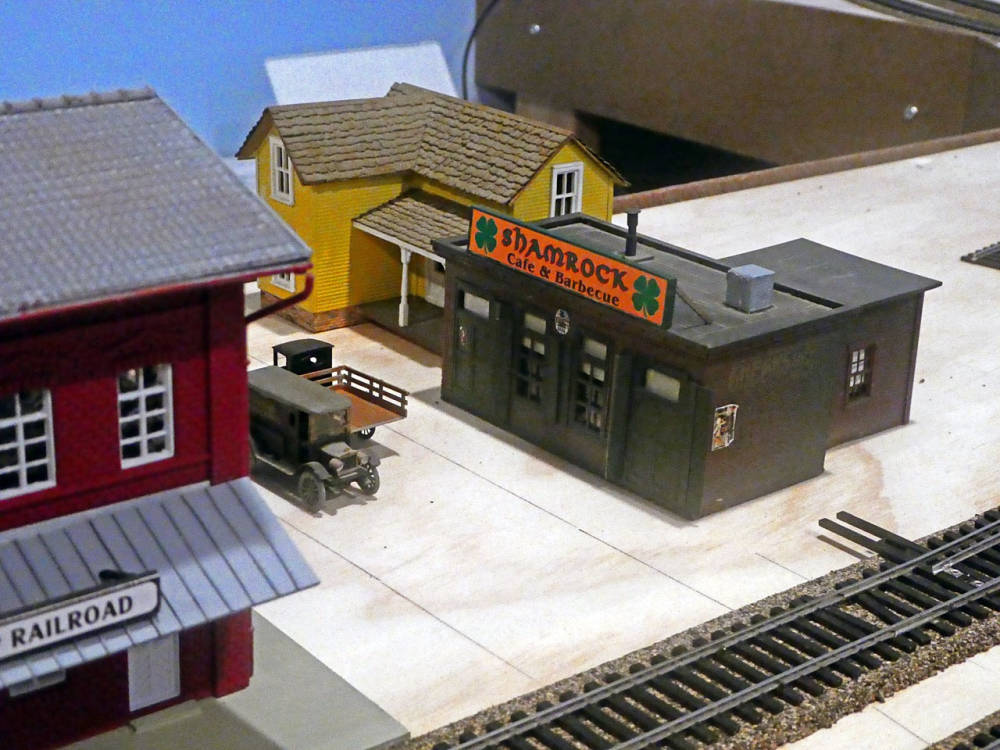 At the end of 2016 the building moved to Jim Kerkam's Manassas Gap Railroad, which runs from Manassas, VA, 52 miles to Front Royal, VA. On Jim's layout, which resides in Duxbury, Massachusetts, it became the Shamrock Cafe and Barbecue. Mike Tykick, who made the new sign for Jim, took the photograph.
---