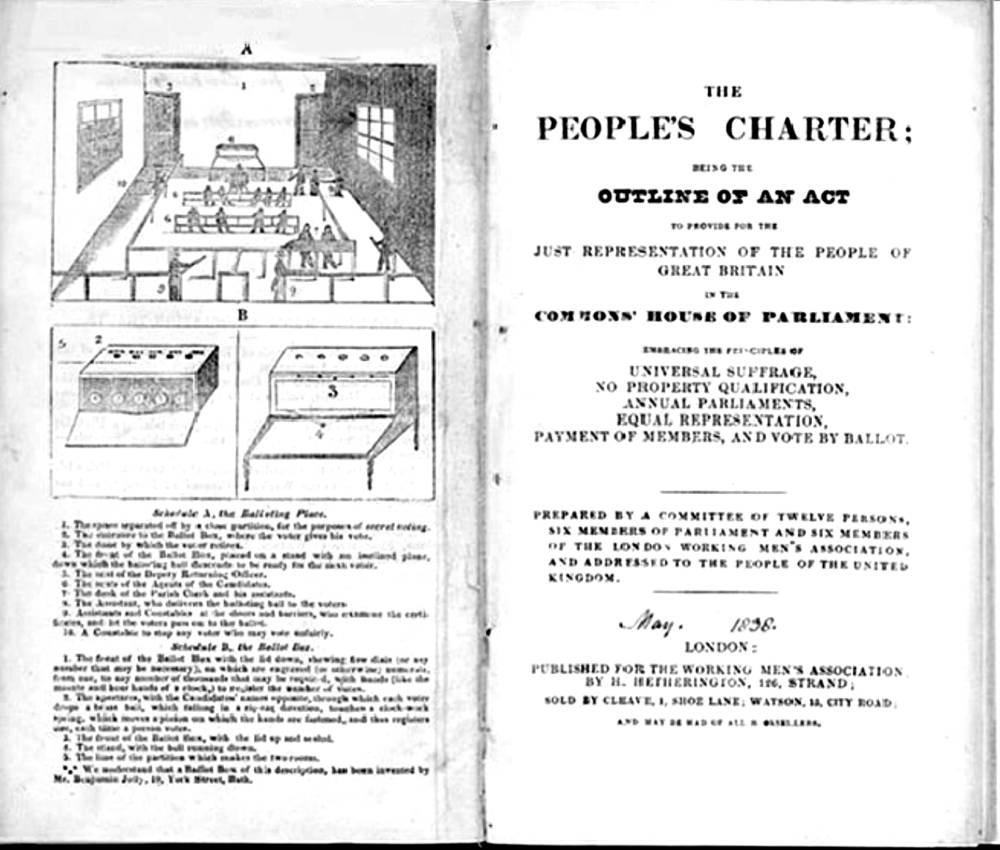 A History of Chartism
The Charter
Chartism and Literature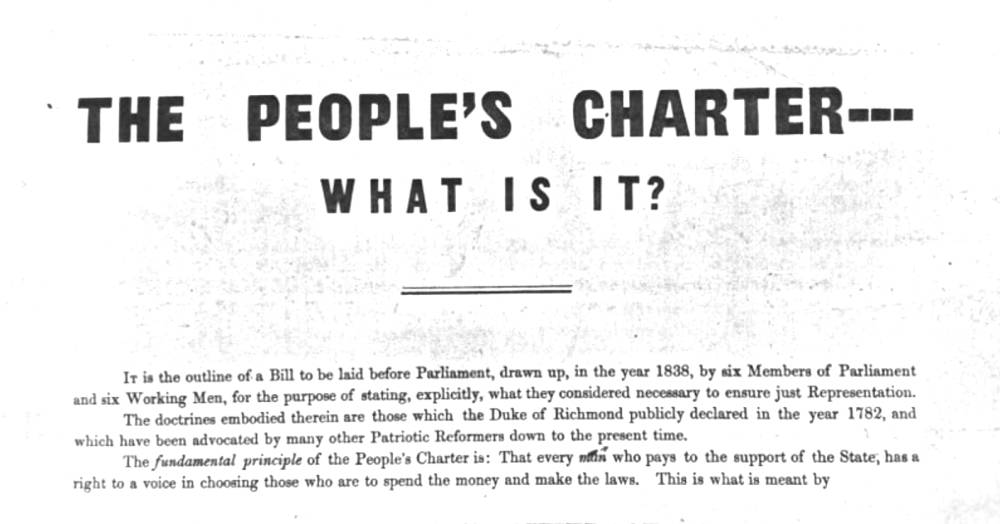 Selected bibliography
Egan, Pierce. Wat Tyler. London: W. S. Johnson, 1851.
Ledger, Sally, Holly Fourneaux, eds. Charles Dickens in Context. Cambridge: New York, Cambridge University Press, 2011.
Sanders, Mike. The Poetry of Chartism: Aesthetics, Politics, History. Cambridge, 2009. [Reviewed by John Plotz]
St. John, Ian. Disraeli and the Art of Victorian Politics. London: Anthem Press, 2010.
Slosson, William Preston. The Decline of the Chartist Movement. New York, 1916.
Vanden Bossche, Chris. Reform Acts: Chartism, Social Agency, and the Victorian Novel, 1832-1867. Baltimore: The John Hopkins University Press, 2014. [Review by Andrzej Diniejko].
---
Last modified 13 October 2023>