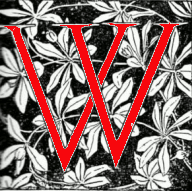 e are pleased to announce the formation of the Society for Global Nineteenth-Century Studies, a geographically and disciplinarily diverse network of scholars who share an interest in the world's connectedness between 1780 and 1914. Unconstrained by the imperial frames that characterized the era's own approach to globalization, the Society encourages a rethinking of the period via biennial world congresses and more frequent regional events; a flagship journal, Global Nineteenth-Century Studies, published from spring 2022 by Liverpool University Press; and additional initiatives to be announced in due course. You can learn more about the Society and become a member at www.global19c.com
Global Nineteenth-Century Studies publishes pioneering essays of transnational, comparative, transimperial, transpacific, and transatlantic significance while also serving as a venue to debate these terms and their corresponding methodologies and epistemologies. Investigating material culture forms, visual and literary texts, ideas, and sentient beings that transcend national boundaries, essays in GNCS are asked to engage critically with mobility and migration, imperialism and colonialism, and production and distribution, as well as travel, technologies, and varieties of exchange. The editorial team welcomes submissions along these lines at global19c@nus.edu.sg.
In addition to publishing research articles, the journal has several standing sections:
Creative Histories
Global Documents
Transcultural Objects
History from Beyond
Reinterpretations
Periodicals
Each section has its own editor who is primarily responsible for curating its intellectual content. You can read the cfps for each section at the Liverpool University Press website.
Although this is not, strictly speaking, a Victorian studies initiative we hope many of you will consider the journal as a venue for your work and participate in the various activities of the society.
Journal contact
Global Nineteenth-Century Studies
Gautam Joseph, Editorial Assistant
National University of Singapore
Department of English Language and Literature
Email: global19c@nus.edu.sg
---
Last modified 21 September 2021