I am grateful to John Sloan for permission to use the photographs that appear on the Xenophongi web site and which graciously he has agreed to share with the Victorian Web. Copyright, of course, remains with him. Added by Marjie Bloy, Ph.D., Senior Research Fellow, National University of Singapore.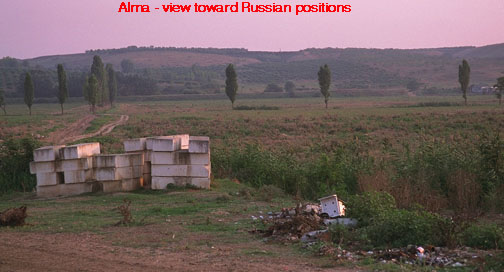 This view toward the Russian position was taken from the location where the left of the French units deployed. The shallow river is in the line of low brush at the base of the ridge line. This part of the ridge was not held in great strength, but the Russian reserves were behind the ridge line.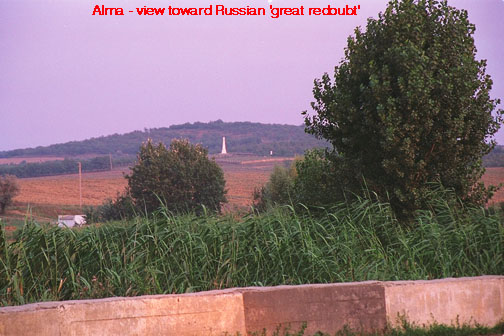 View to the redoubt from directly across the Alma, it is right between the bushes. Two sides of the redoubt can be seen easily. The white monument is in the back. Kourgane hill is behind it. Large Russian battalion mass formations were left and right of the redoubt. There were 12 heavy guns in the redoubt.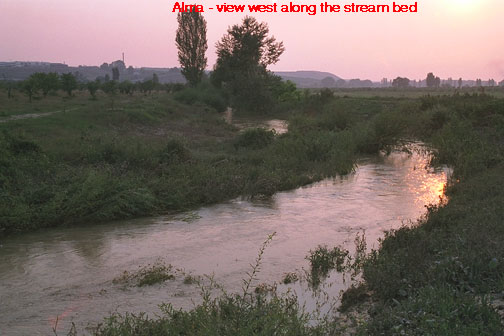 The view almost due west along the Alma river stream bed, toward the sea, which is just behind the bluff to the right of the large tree. The British crossed this section of the Alma.
---
Last modified 29 April 2002