The "Valley of Death"

I am grateful to John Sloan for permission to use this material that appear on the Xenophongi web site and which graciously he has agreed to share with the Victorian Web. Copyright, of course, remains with him. — Marjie Bloy Ph.D., Senior Research Fellow, National University of Singapore.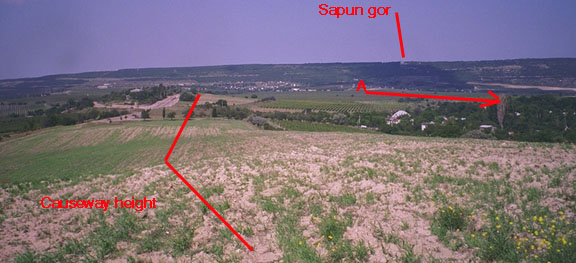 Here we are standing in the center of the Causeway height looking down its length toward Sapun Gor ridge. The Russians captured several redoubts in which the British guns were manned by Turkish crews that the Russians drove off. The Light Brigade charged down the north valley as shown by the arrow and passed through the Russian artillery line off the photo right side.
---
Last modified 29 April 2002