In transcribing the following paragraphs from the Internet Archive online version of The Imperial Gazetteer's entry on Egypt I have divided the long entry into separate documents, expanded abbreviations for easier reading, and added paragraphing and links to material in the Victorian Web. Unless otherwise noted, charts and illustrations come from the original Gazetteer. — George P. Landow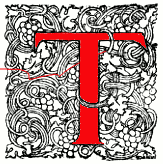 he climate of Alexandria is, on the whole, salubrious, and was considered eminently so by the ancients; but plague is of frequent occurrence, and singularly destructive. In March, 1835, 4250 persons died of plague, besides many whose deaths were not recorded, out of a population not exceeding 30,000. Two and twenty years previous to this, namely, in 1813, 7000 persons are said to have died of plague, out of a population then not more than 12,000. The source of these dreadful visitations is to be found, chiefly, in the miserable condition of the lower class of the inhabitants, who live in extreme poverty and wretchedness, filthy in their persons and their abodes. The most strange, the most disgusting sight in Alexandria, says Henniker, is this the eyes and mouths of all the children are literally embanked with flies. Their mouths are beset as if they were the mouths of honey bottles; their eyes are too filthy for description.
Bibliography
Blackie, Walker Graham. The Imperial Gazetteer: A General Dictionary of Geography, Physical, Political, Statistical and Descriptive. 4 vols. London: Blackie & Son, 1856. Internet Archive. Inline version of a copy in the University of California Library. Web. 31 July 2020.
---
Last modified 1 August 2020