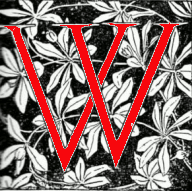 arren Hastings was Governor General of Bengal from 1773 to 1784, the de facto ruler of those parts of India under the control of the East India Company. From 1771 Calcutta (now renamed Kolkata) was the unofficial capital of India, later becoming the official capital until displaced by Delhi in 1912. Although much distressed in subsequent years Calcutta still has the ambience and scale of an Imperial city. And there are still reminders of the first Governor General.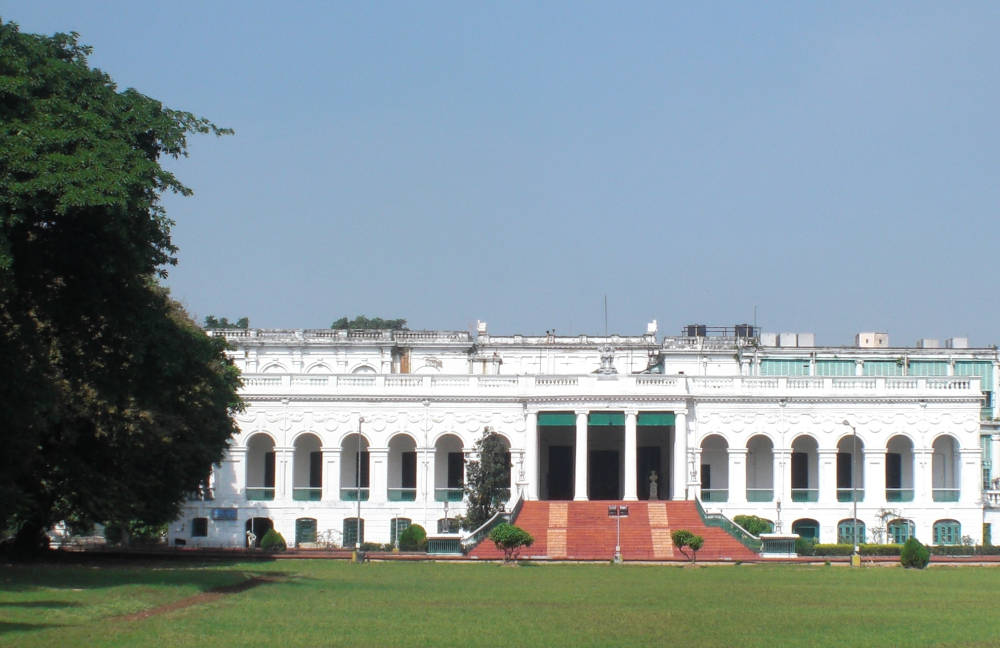 The Newer North Side of Belvedere. Click on image to enlarge it.
Hastings is perhaps the most enigmatic figure of Britain's two centuries of rule in India. His impeachment by Parliament, which lasted seven years between 1788 and 1795, was one of the most keenly followed dramas of the eighteenth century. His alienation of people of the stature of Edmund Burke and Charles James Fox suggests a lack of judgement as does his duel with his rival Philip Francis and his role in the execution of Maharaja Nanda Kumar. And yet he was acquitted of all the main charges, and the verdict of history has been much kinder to him. The historian of Calcutta, Sir Evan Cotton, wrote "During the perilous crisis through which England had been passing from 1770 to 1785 the only quarter of the globe in which she had lost nothing was India".
He is also surprisingly popular in India. Hastings (who spoke Urdu, Bengali and Farsi) made real attempts at cultural understanding. One of his most quoted statements on the subject, made to the East India Company Directors in 1784, strikes a chord even now:
Every accumulation of knowledge and especially such as is obtained in social communication with people, over whom we exercise dominion, founded on the right of conquest, is useful to the state ... It attracts and conciliates distant affections, it lessens the weight of the chain by which the natives are held in subjection and it imprints on the hearts of our countrymen the sense of obligation and benevolence... Every instance which brings their real character will impress us with more generous sense of feeling for their natural rights, and teach us to estimate them by the measure of our own... But such instances can only be gained in their writings; and these will survive when British domination in India shall have long ceased to exist, and when the sources which once yielded of wealth and power are lost to remembrance".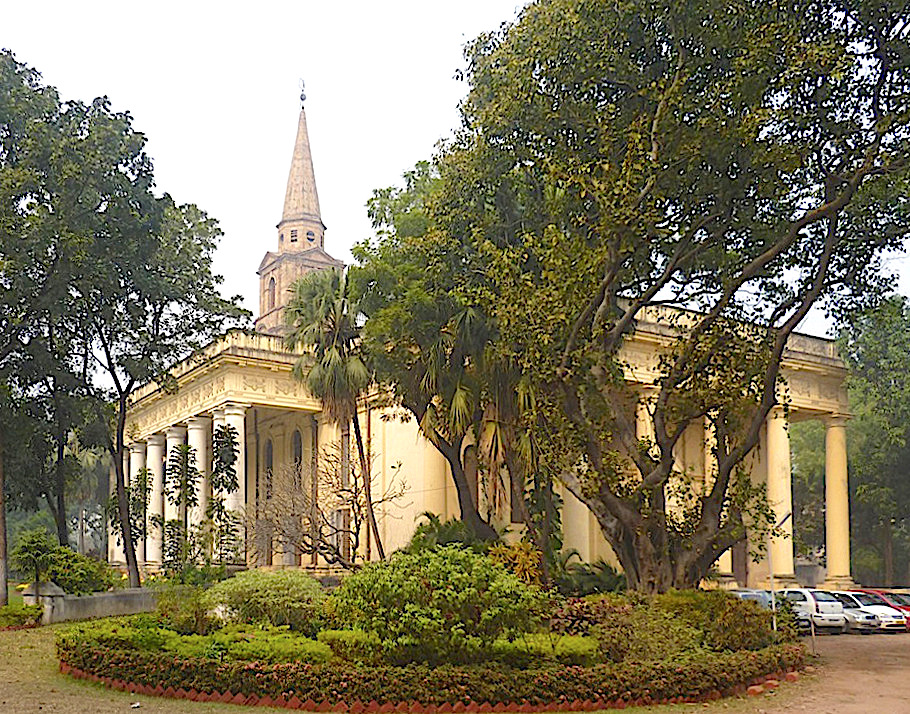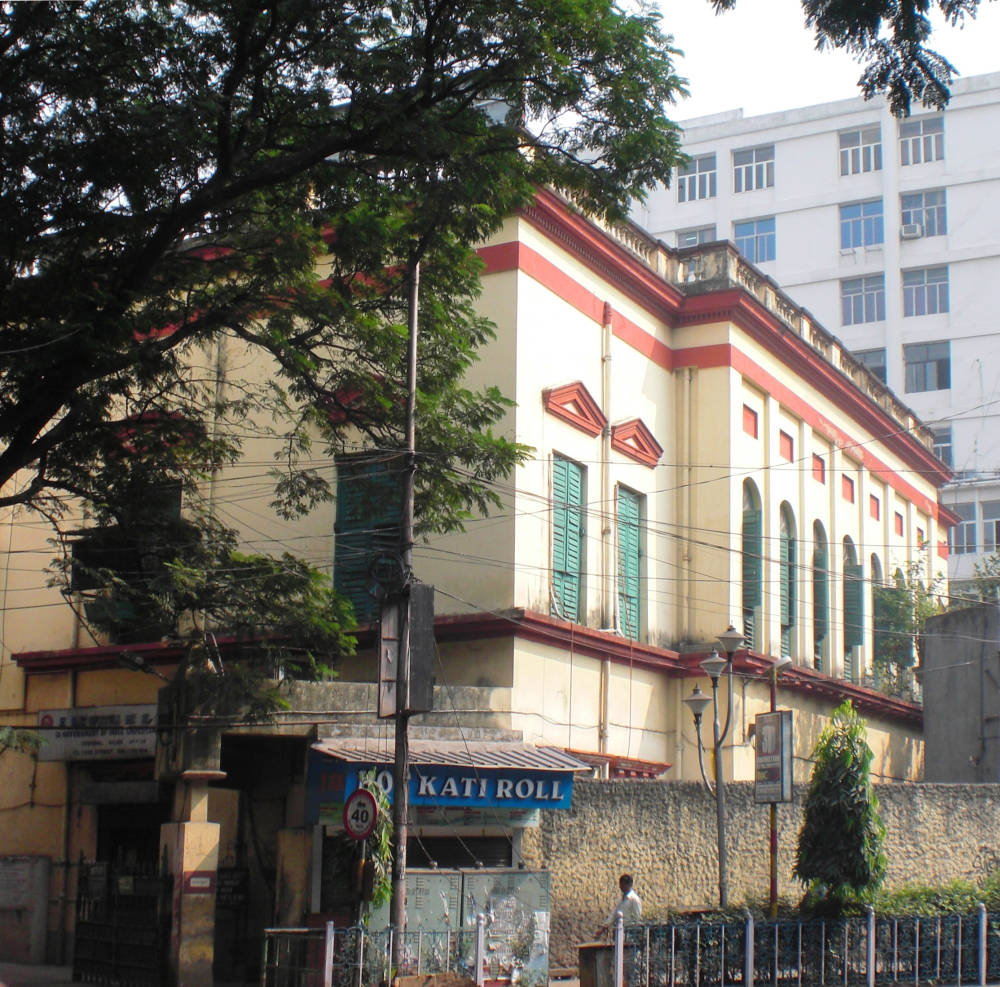 Left: St John's Church, Kolkata, India, by James Agg.. Its foundation stone was laid by Warren Hastings in 1774. It would serve as the city's first cathedral from 1815 until the consecration of St Paul's Cathedral in 1847. Right: The Asiatic Society of Bengal.
Finding legacies to this remarkable man is not difficult in modern Calcutta. St John's Cathedral was begun by Hastings as was the Asiatic Society of Bengal (see above) and the Calcutta Madrassa. However the two most evocative are both in the suburb of Alipore (Alipur). Belvedere House was until recently the National Library of India. Construction appears to have started sometime between 1758 and 1763 and Hastings seems to have made sporadic use of it as Governor General until he sold it in 1780.
Left: The old central section of Belvedere and the newer west wing.. Right: The old south and east sections of Belvedere.
Later Belvedere became the official residence of the Lieutenant Governors. It has been much altered over the years. C. E Buckland describes it as follows; "In the middle of a park studded with groups of trees stands Belvedere House. Its architecture is of a free Italian renaissance style developed of an ordinary Anglo-Indian building. Its terrace overlooks a rich expanse of verdure, its flight of steps are environed by flowing creepers, its ground covered with lotus and water lilies. Its garden encircled with various trees, the banyan, the almond the bamboo, the cotton tree and even by some specimens of the peerless Amherstia." He adds "The construction of a verandah on the east side and the reconstruction of a more commodious west wing, were carried out in 1868-70 by Sir W. Grey. Alterations and additions to other parts of the building were effected, and boundary fences to the new grounds and a guard-room were constructed. Sir A. Eden added the whole of the centre main facade, with the steps, on the north side".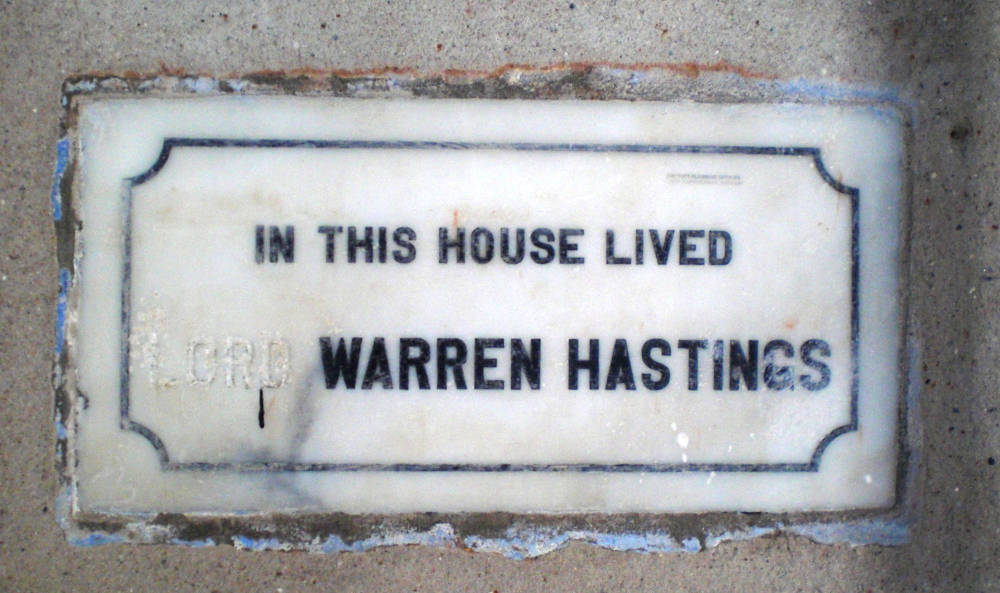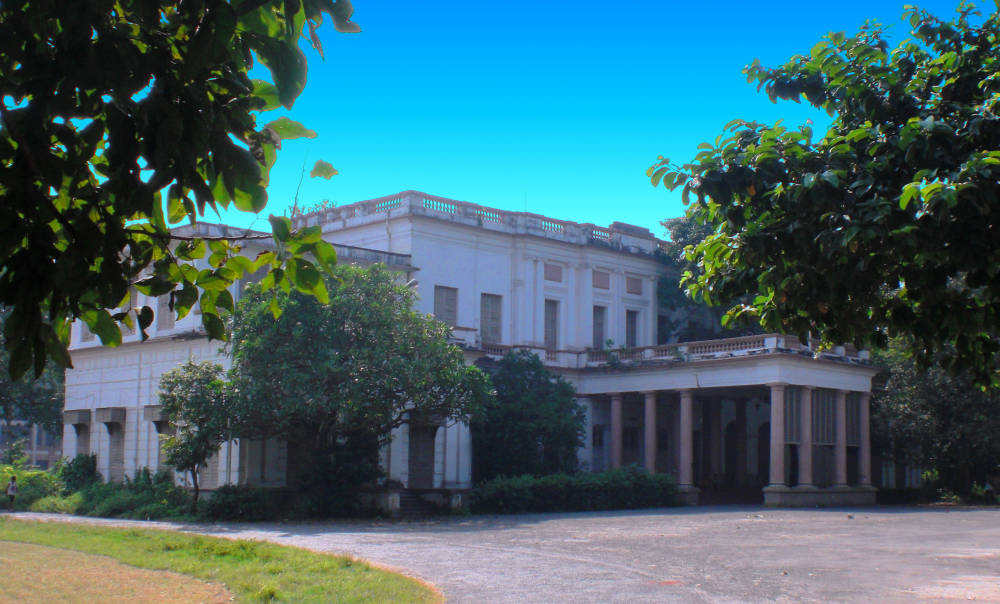 Left: The mysterious plaque on the Baraset house.. Right: Hastings House, Alipore.
Not very far from Belvedere on Judges Court Road is "Hastings House", a smaller and more intimate house where he preferred to spend his weekends. Macrabie writes in February 1776 "We walked over to the Governor's new built house. 'Tis a pretty toy but very small though airy and lofty. Those milk white buildings with smooth shiny surface utterly blind one". In 1901 it was bought by Lord Curzon as a State Guest House. Since 1954 it has been run as an institute for women affiliated to Calcutta University. To this day it is said to be haunted by Hastings himself who occasionally comes back in a horse-drawn carriage searching for some documents he left there.
Hastings also had houses to the north of Calcutta on the banks of the Hooghly River. One of these was at Rishera. According to Thacker's Guide to Calcutta "Adjoining the [jute] factory, we have Rishera House. Perhaps no place presents more of the appearance of an English country seat than this mansion, as it is viewed on coming down the river, with its green velvet lawn and venerable trees, which may almost be mistaken for the oaks of a park. It has always been a favourite retreat with Calcutta residents, is surrounded by a brick wall, the western portion of which is lined with a row of ancient mango trees, one of which excites the great admiration for the boldness and grandeur of its branches. The tradition runs that the trees were planted by Mrs. Hastings, when she and Warren Hastings made this villa their temporary residence." In the advertisements in the Calcutta Gazette for Thursday, Aug. 5, 1784, we find offered for auction, failing private sale "That extensive piece of ground belonging to Warren Hastings, Esq., called Rishera, situated on the western bank of the river, two miles below Serampore."
According to Colesworthy Grant "Warren Hastings had another house on his plantation at Sooksagar (now Sukhsagar) where he often spent the weekend. It was built as a country residence for himself and three other civilians, and for the purpose of their having an English Farm there, where experiments in the growth of coffee and other products of that nature could be tried. The estate was on the banks of the Hooghly a little above and on the opposite side to Bandel....in 1792 it was known as Chota Calcutta but in 1829 the place was silent, deserted and sad covered by dark tangled grass which hid snakes and the jackals. Later still the house and the estate were washed away by the Hooghly.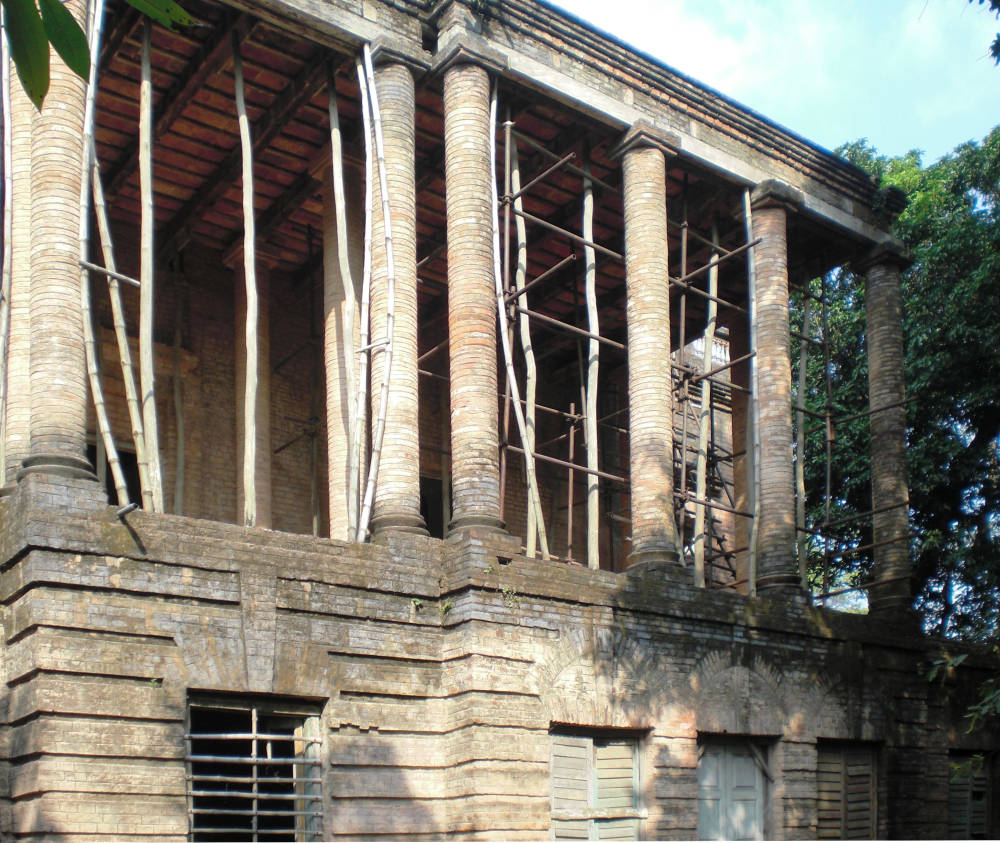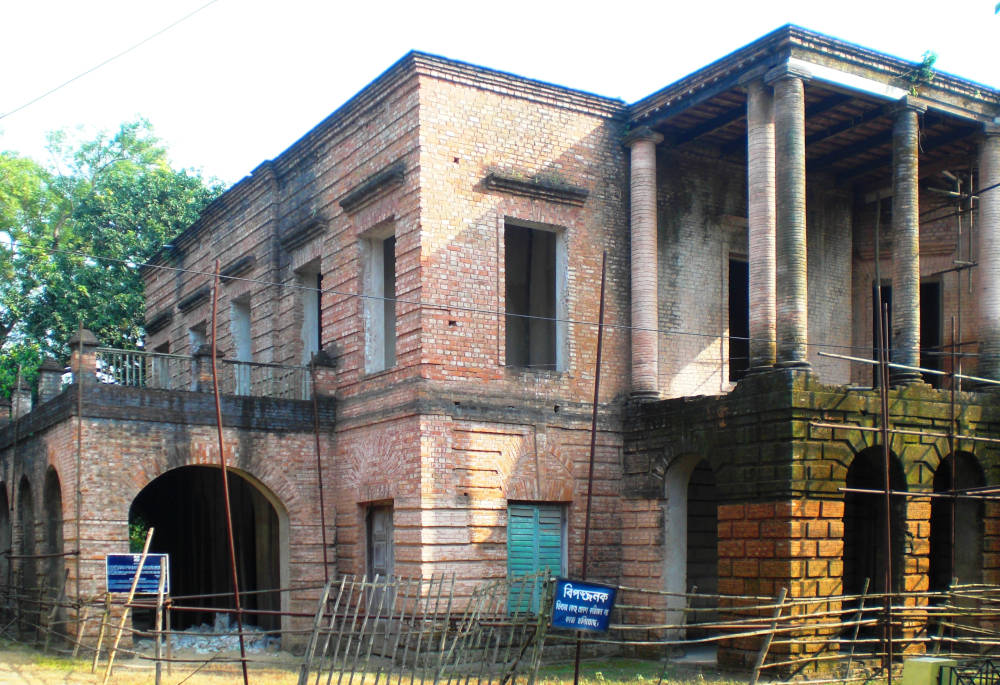 Left: Two photographs of Hastings' house at Baraset.. Click on images to enlarge them.
However it is the house at Baraset, just a few miles north of Calcutta which presents us with the most puzzling problem. The website of the Archaeological Survey of India describes "The impressive building now in badly dilapidated condition has an imposing arched portico in front. The front wall of the building bears a stone tablet in which it is written "In this house lived Lord Warren Hastings." The building in its ruins represents a fine specimen of colonial architecture prevalent during the 18th/19th century and was possibly used by Warren Hastings as his Garden House. The rooms inside the frontal opening at ground floor represent badly ruinous state as the wooden ceiling has almost collapsed in many places."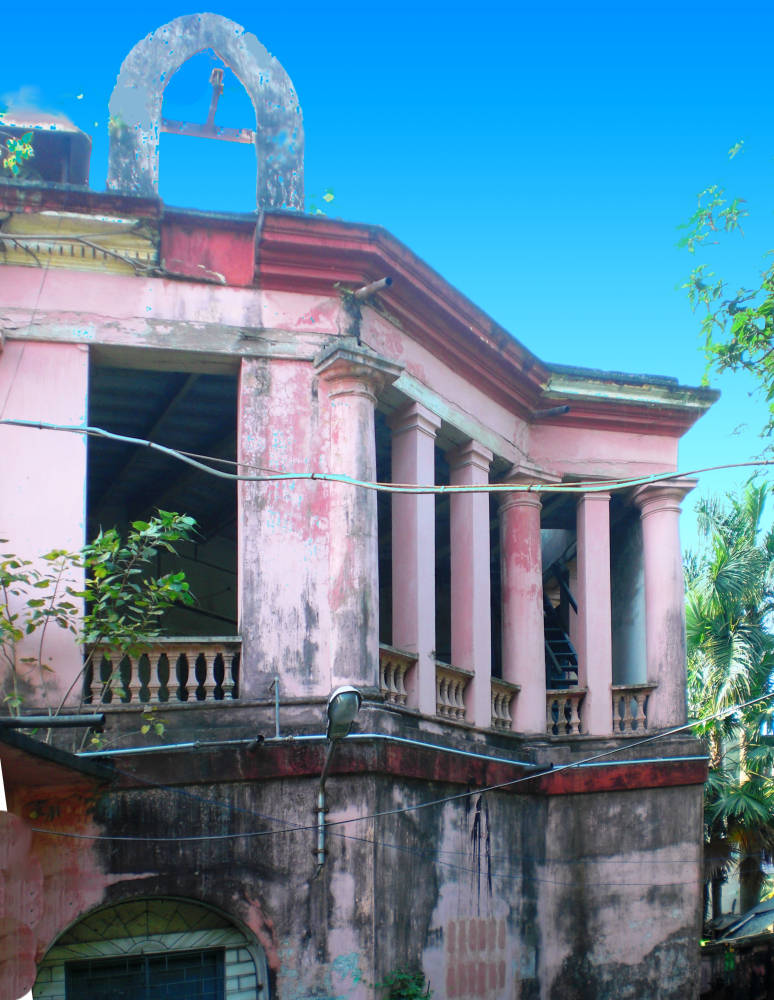 The part of the house at Baraset reputed to be Hastings's office. . Click on image to enlarge it.
It took some finding but it was worth the search. Not only is it a very fine eighteenth-century building but there is plenty of evidence of repair and conservation. But there is no mention of Warren Hastings ever having had a house at Baraset and the plaque to "Lord Warren Hastings" poses a problem. Partly thanks to the impeachment affair Hastings was denied even an Irish peerage. The only major honour accorded to him was his appointment as a Privy Counsellor in 1814. However there was a "Lord Hastings", who was Governor General of India from 1813 to 1823. Nonetheless the local legend has it that this was Warren Hastings house and that a building with some eighteenth-century features down the road was his office.
This is not impossible. According to Firminger (121) "The truth is Hastings had a very lucrative mania for house building and house selling". There were other houses too. When in Calcutta Hastings had a house at what was later 7, Hastings Street. He also had a place for sea bathing at Birkal below Khijri (formerly known as Kedgeree), some 65 miles south of Calcutta on the Hooghly.
A defining moment took place at one of Hastings' Bengal properties. On 17th August 1780 Hastings fought his duel with Philip Francis in the grounds of Belvedere. In spite of the mutual hatred between the two men, Hastings showed his true nature, as described by Dr Busteed. "Mr. Francis.... drew his trigger, but his powder being damp, the pistol did not fire. Mr. Hastings came down from his present to give Mr. Francis time to rectify his priming, and this was done out of a cartridge with which I supplied him upon finding they had no spare powder. Again, the gentlemen took their stands, both presented together, and Mr. Francis fired. Mr. Hastings did the same at the distance of time equal to the counting of one, two, three distinctly, but not greater. His shot took place. Mr. Francis staggered, and, in attempting to sit down, he fell and said he was a dead man. Mr. Hastings hearing this, cried out. 'Good God! I hope not'." Had Francis indeed died it would doubtless have prevented the impeachment proceedings that so damaged Hastings' reputation and fortune.
Further reading
Archaeological Survey of India. ASI Kolkata Circle website. 2014.
Buckland, C E: Bengal under the Lieutenant-Governors. Calcutta: Lahiri, 1901.
Grant, Colesworthy. Rural life in Bengal. London: Thacker, 1860.
Cotton, H.E.A. Calcutta Old and New. Calcutta; W. Newman, 1907.
Das, Soumitra, A Jaywalker's Guide to Calcutta. Kolkata: Eminence, 2007.
Davies, Philip. Splendours of the Raj. London: John Murray, 1995.
De Almeida, Hermione and Gilpin, George H. Indian Renaissance: British Romantic Art and the Prospect of India. London: Ashgate, 2006.
Firminger, Rev W.K. Thackers Guide to Calcutta. Calcutta: Thacker, Spink and Co, 1906.
---
Last modified 22 December 2014