William Hogarth (1697-1764). The Rake's Progress, Plate V "Marries an Old Maid," engraved by T. Phillibrown. Source: Complete Works, facing p. 96. [detail of dogs] Scanned image and text by Philip V. Allingham. [This image may be used without prior permission for any scholarly or educational purpose.]
According to the commentary by the Rev. J. Trusler and E. F. Roberts,
To be thus degraded by the rude enforcement of the law, and relieved from an exigence by one whom he had injured, would have wounded, humbled — I had almost said reclaimed — any man who had either feeling or elevation of mind; but, to mark the progression of vice, we here see this depraved, lost character, hypocritically violating every natural feeling of the soul, to recruit his exhausted finances, and marrying an old and withered Sybil, at the sight of whom nature must recoil.
The ceremony passes in the old church, Mary-le-bone, which was then considered at such a distance from London, as to become the usual resort of those who wished to be privately married: that such was the view of this prostituted young man, may be fairly inferred from a glance at the object of his choice. Her charms are heightened by the affectation of an amorous leer, which she directs to her youthful husband, in grateful return for a similar compliment which she supposes paid to herself. [96]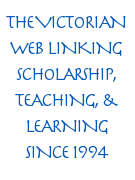 Bibliography
Complete works of William Hogarth ; in a series of one hundred and fifty superb engravings on steel, from the original pictures / with an introductory essay by James Hannay, and descriptive letterpress, by the Rev. J. Trusler and E.F. Roberts. London and New York: London Printing and Publishing Co., c.1870.
Paulson, Ronald. Hogarth: His Life, Art and Times, 2 vols. New Haven and London: Yale University Press, 1971.
---
Last modified 9 September 2004