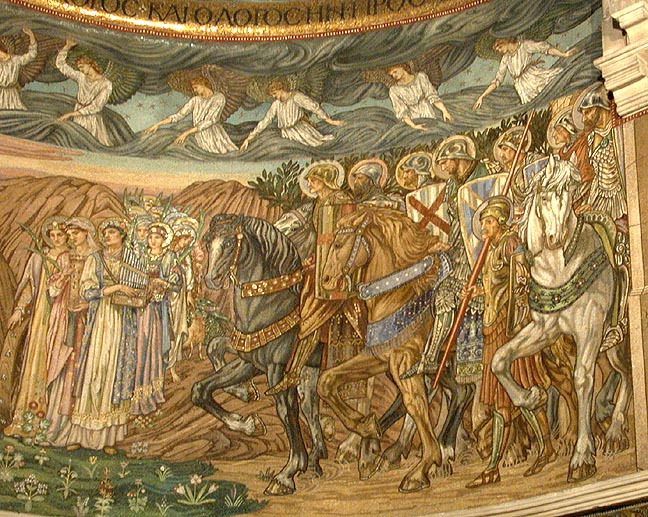 Defenders of the Faith: Martyred Female Saints and Male Warriors by Sir Edward Coley Burne-Jones, Bt ARA. St. Paul's within the Walls, Via Napoli, 58, Rome (G. E. Street, 1873). Photography by George P. Landow, November 2004.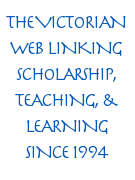 At the left appear the "Virgin and Saints, among them the martyrs St. Catherine, St. Barbara, St. Cecilia, St. Dorothea and St. Agnes," while at their right we find Christian warriors. "Here we find representations of the patron saints of many countries: St. George of England, St. James of Spain, St. Patrick of Ireland, St. Andrew of Scotland, and St. Denis of France. This lower register is particularly interesting in that the artist, following the Renaissance tradition, used portraits of many people of his time for some of the figures represented. . . . Among the warriors we can distinguish General Grant (in 1873 President of the USA), General Garibaldi and, with a green tunic, Abraham Lincoln" (St. Paul's within the Walls, p. 3).
Related Materials
Bibliography
St. Paul's within the Walls. Anglican Episcopal. Rome, n.d. 4-page descriptive pamphlet.
---
Last modified 5 June 2020