Biography
Bond was a landscape and marine painter of the Liverpool School. His work was much influenced by Turner and in the 1850s and 1860s by the Pre-Raphaelites.
Bond spent all his life in Liverpool, exhibited there almost exclusively and worked mainly for northern patrons. He was apprenticed to Thomas Griffiths, a Liverpool picture dealer and restorer, and became an Associate of the Liverpool Academy in 1856 and a Member in 1859. although he exhibited in London between 1857 and 1881, most of his pictures were shown there at the Society of British Artists, which was not particularly prestigious. He showed only two pictures at the Royal Academy and one at the Grosvenor Gallery.
His subjects consist of landscapes, coastal and harbour scenes. They are set in localities easily accessible from Liverpool such as Cheshire and North Wales, although Bond paid one visit to Antwerp. Turner and Bond's fellow Liverpool artist, the Pre-Raphaelite landscapist William Davis were the main formative influences on his style. Marillier's book on the Liverpool School is still the best account of his work.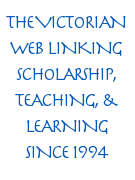 Works
Bibliography
Marillier, H. C. The Liverpool School of Painters London: John Murray, 1904.
Morgan, Hilary, and Nahum, Peter. Burne-Jones, The Pre-Raphaelites And Their Century. London: Peter Nahum, 1989.
---
Last modified 12 June 2020