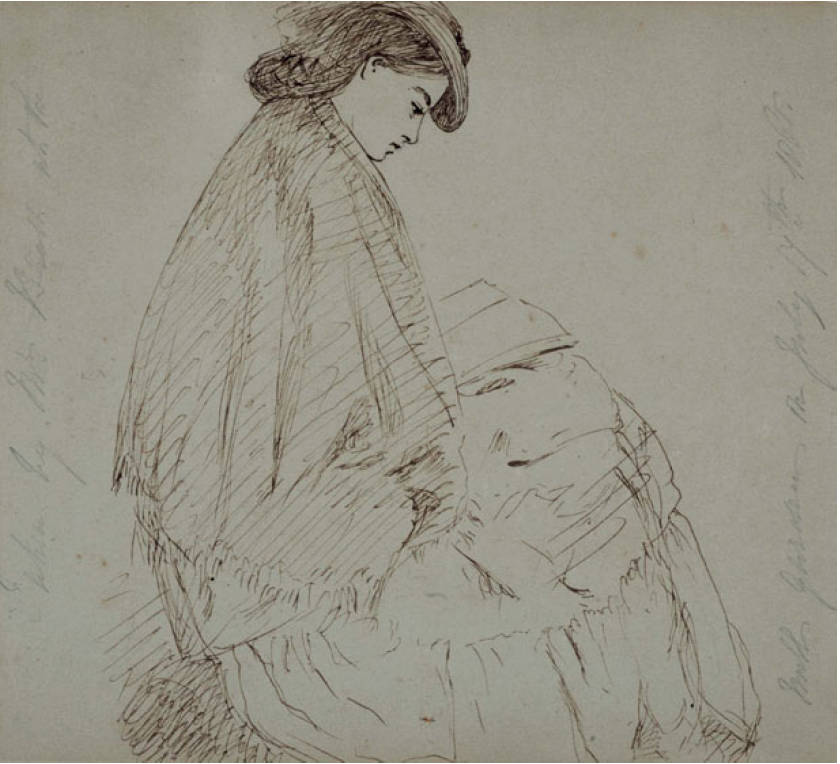 Portrait of Mary Brett, by John Brett, RA. 1868, in graphite, pen and brown ink on blue paper. Size: 6¾ x 10 3/8 in. (172 X 264 mm.). Source: Christie's, 2007; provenance, Jeremy Maas. The sketch is inscribed, "Taken by Mr Brett at the Mill Garden on July 14th 1868." This is interesting because Christopher Newall tells us that Brett met his future wife, Mary Ann Howcroft (born in 1844/5), in "about" 1870. It seems that they met a little earlier than he supposed. The couple would have seven children, the first being born in 1871 or 1872. — Jacqueline Banerjee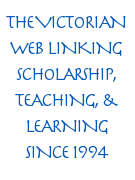 The Maas Gallery, London has most generously given its permission to use in the Victorian Web information, images, and text from its catalogues. The copyright on text and images from their catalogues remains, of course, with the Maas Gallery.
Readers should consult the gallery website to obtain information about recent exhibitions and to order their catalogues. [GPL]
Bibliography
Newall, Christopher. "Brett, John (1831–1902)." Oxford Dictionary of National Biography. Online ed. Web. 25 July 2017.
---
Last modified 12 June 2020