Biography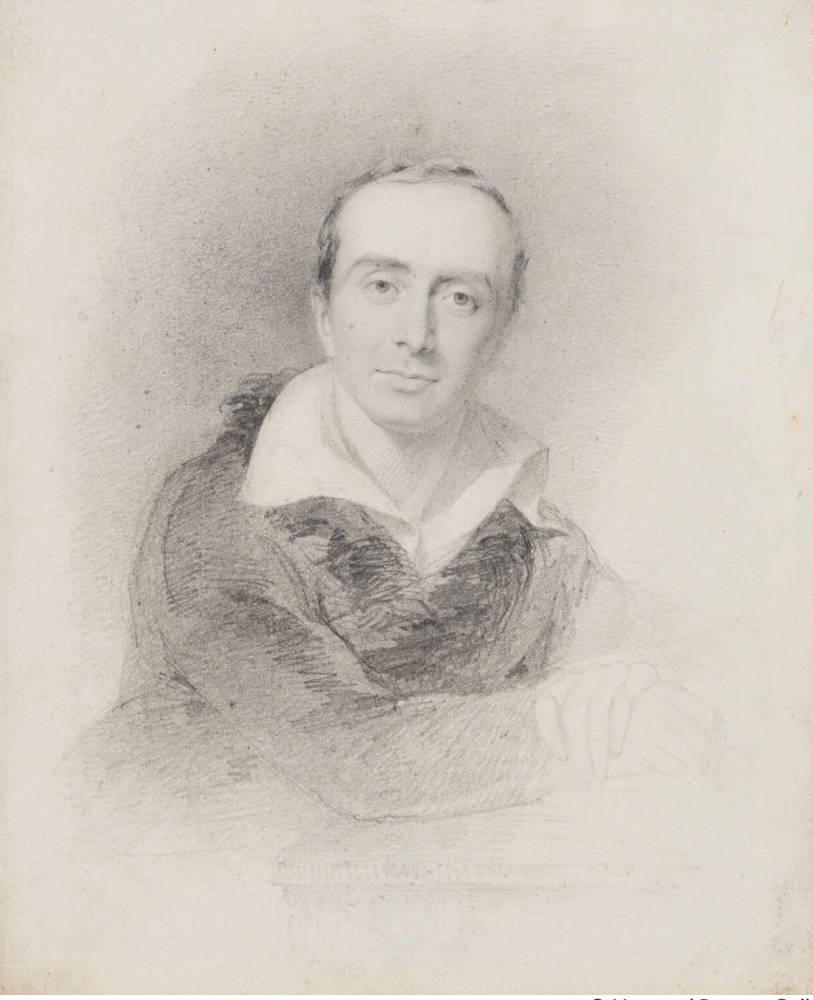 A pencil portrait of Eastlake by John Partridge.
Sir Charles Lock Eastlake dominated the early Victorian art establishment, quickly earning honoor after honor and with them positions of increasing power: he became an Associate of the Royal Academy in 1827 when he was 30, an Academician three years later, and the Academy librarian in 1842. His three greatest positions of power and prestige followed. In 1844 he became secretary of the committee in charge of selecting paintings for the newly rebuilt Houses of Parliament, in 1850 President of the Royal Academy, and in 1855 Director of the National Gallery. He and his wife, Lady Eastlake, were the great power couple of the contemporary art world.
As someone who embodied the aristocratic, conservative, and rather mediocre art establishment in his own person, Eastlake is perhaps best remembered today as the polar opposite of John Ruskin, advocate of both Turner's later experimental art and the young anti-establishment Pre-Raphaelites. In a small way this opposition is ironic, since both men studied with Samuel Prout, whose urban picturesque great influenced Ruskin's early drawings. In addition to their opposing views on many areas of the arts, the Eastlakes, particularly Lady Eastlake, led a campaign against Ruskin after his wife left him, secured an annulment, and married Ruskin's protogé, Millais (see Lutyens, Millais and the Ruskins, 232-33).
Eastlake attended Charterhouse, one of the seven prominent public schools, before leaving to become a student of Benjamin Haydon, after which he entered the RA schools and studied under Henry Fuseli. He visited Italy in 1816 and Greece in 1818, living in Rome from 1818 to 1830 where he began to paint Italian genre subjects of the sort exemplified by The Salutation to the Aged Friar.
Biographical and critical material
Works
Bibliography
Forbes, Christopher. The Royal Academy Revisited (1837-1901). Ed. and intro. Alen Staley. Catalogue of exhibitions at Princeton University and the Metropolitan Museum of Art. [New York: Forbes Magazine Collection, 1975.]
Lutyens, Mary, ed. Effie in Venice: Unpublished Letters of Mrs. John Ruskin written from Venice between 1849-52. London: John Murray, 1967.
Lutyens, Mary. Millais and the Ruskins. London: John Murray, 1967.
Robertson, David. Sir Charles Eastlake and The Victorian Art World. Princeton: Princeton UP, 1978.
---
Last modified 28 June 2020