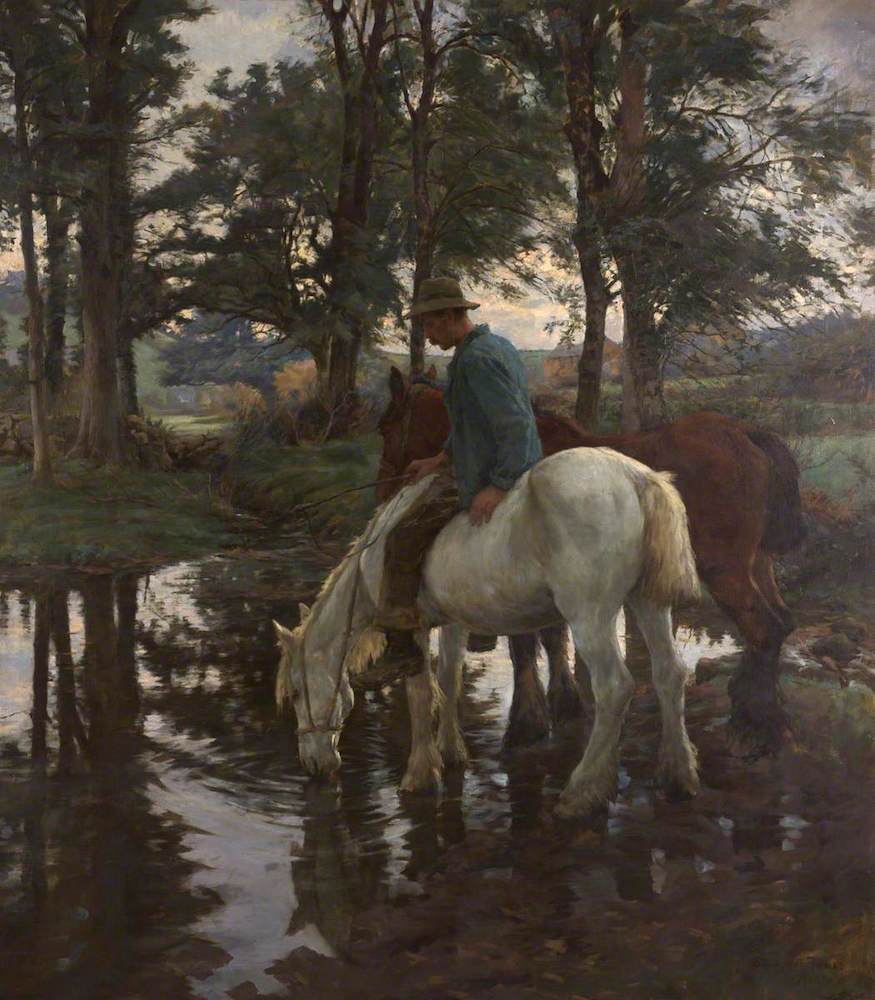 The Drinking Place
Stanhope Alexander Forbes (1857–1947)
1900
Oil on canvas
H 174 x W 152.5 cm
Accession number: 1:01
Purchased from the artist
A rider pauses to let his horse refresh itself; another waits patiently beside them. This peaceful twilight scene has been described as one of Forbes's "'idylls of the road,'" depicting "figures found and drawn in their environment of woodland places" (Birch 103).
Image and caption material added by Jacqueline Banerjee. [Click on the image to enlarge it.]
Kindly made available on the Creative Commons Attribution-NonCommercial-ShareAlike licence (CC BY-NC-SA), via Art UK.