The Streets of Mansoul by Albert Goodwin, RWS, 1845-1932. RA 1899. Oil on panel: 19 x 23 1/2 inches; signed and dated '99.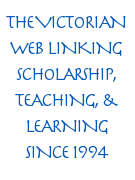 John Bunyan in his book The Holy War tells about of the experiences, trials, battles, and ultimate deliverance of the imaginary city of Mansoul (Man's soul). The story begins with Mansoul's origin and innocence and then chronicles lier fall through the deception of Diabolus, her deliverance and pardon from Prince Emmanuel, her later unfaithfulncss to Emmanuel, and finally her deliverance from the renewed attacks of Diabolus and the Diabolonians. The painting may be said to contain both the seething hot fleshpots below and the empyrean heights above, symbolising both bad and good in man's soul.
There was a mention in the Lancet's review of the RA of 1889 saying 'Everyone should look at The Streets of Mansoul...'. — Rupert Maas.
[The Maas Gallery, London has most generously given its permission to use in the Victorian Web information, images, and text from its catalogues. The copyright on text and images from their catalogues remains, of course, with the Maas Gallery. Readers should consult the gallery website to obtain information about recent exhibitions and to order their catalogues. — GPL]
References
Maas, Rupert. British Pictures. London: The Maas Gallery. 2006. Catalogue number 69.
---
Last modified 13 August 2006