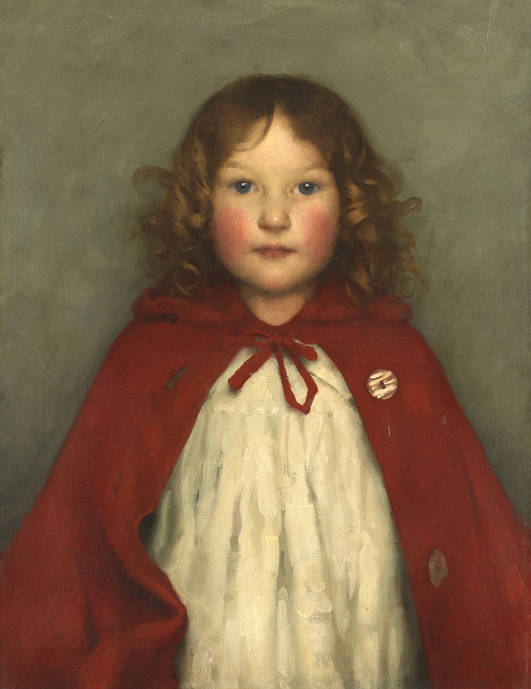 Ruby
Thomas Cooper Gotch, 1854-1931
Oil on canvas
22 x 17 inches
The sitter was Ruby Bone, probably painted in 1909, in which year Gotch was experimenting with colour themes (other paintings that he completed this year wereAmber and Gold, and A Study in Reds ). Gotch was a central figure amongst the Newlyn Colony of artists, then after years in Paris and Florence became a romantic painter in the late Pre-Raphaelite manner. He was especially interested in themes of innocence in the young.
[Click on image to enlarge it.]
The Maas Gallery, London has most generously given its permission to use in the Victorian Web information, images, and text from its catalogues. The copyright on text and images from their catalogues remains, of course, with the Maas Gallery.
Readers should consult the gallery website (link) to obtain information about recent exhibitions and to order their catalogues. [GPL]