Biography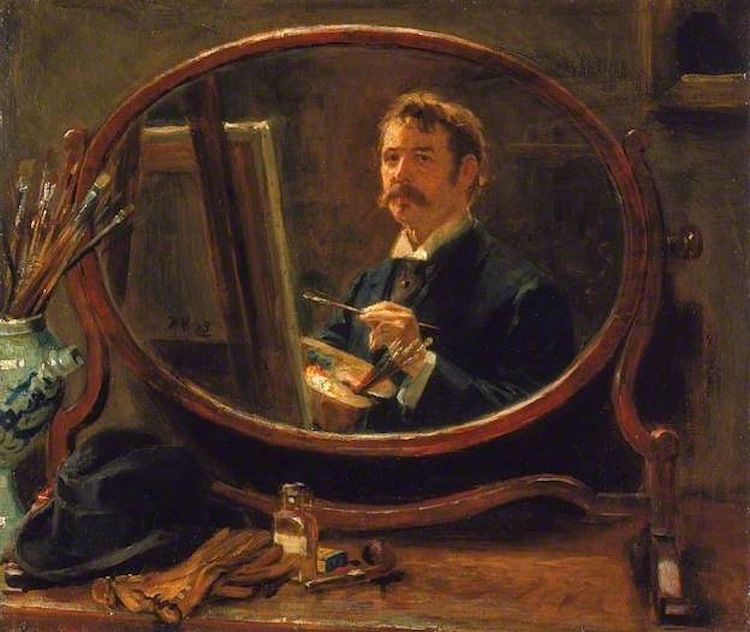 Ralph Hadley R.B.A. (1848-1913), painter, illustrator and woodcarver, is generally thought of as a Northumbrian artist. In fact, his parents Richard and Ann were living at Gilling West, on the outskirts of Richmond, North Yorkshire, when he was born. But they moved to Newcastle about two years later, and it was here that the boy grew up and spent the rest of his life. Richard Hedley himself was a carpenter and joiner, so, when the time came, it was natural for him to apprentice his son to a wood-carver. Less usual was the youth's interest in art and design, which he studied in the evenings at the government school in Newcastle, where he took classes at the Life School under William Bell Scott.
In 1869 or 70, the enterprising young man set up a firm for wood-carving and architectural sculpture with fellow apprentice James Wishart. When Wishart died not long afterwards, Hedley continued on his own account, and the workshop flourished. He achieved "considerable distinction" as a wood-carver, doing "a quantity of decorative work in churches, notably the screen in the Cathedral at Newcastle" ("Mr Ralph Hedley"), as well as the bishop's throne and choir stalls there. He married his wife Sarah in 1874 and they had five children. One would die in an accident, but the other four would all take up carving as well, and two of his sons would take over the running of the workshop after his death.
Hedley's career as an artist also flourished. As well as producing lithographs, illustrations and cartoons, he established himself as a painter, first exhibiting at the Royal Academy in 1878. His paintings generally had a strong regional flavour. As his Times obituary says, "His inspiration was for the most part drawn from homely aspects of Northumbrian life as he saw it among farm hands and seafaring folk." The obituary comments too on a painting of his which was still on view at the Academy at the time of his death. It showed some young lads at work in the potato field. Such indeed were the scenes he painted, and he painted them well. An earlier canvas, depicting a harvest scene, had elicited praise from the Newcastle Weekly Courant for its picturesque qualities, and also for its "decision and vigour" ("Newcastle Fine Arts Exhibition"). Locally, he had become a well-known figure, not only for his own work, but also for his promotion of the arts. For example, he helped set up, and became president of, the Bewick Club's artists' exhibiting society, and was Vice-President of the South Shields Art Club (see "Artists in Newcastle," 7).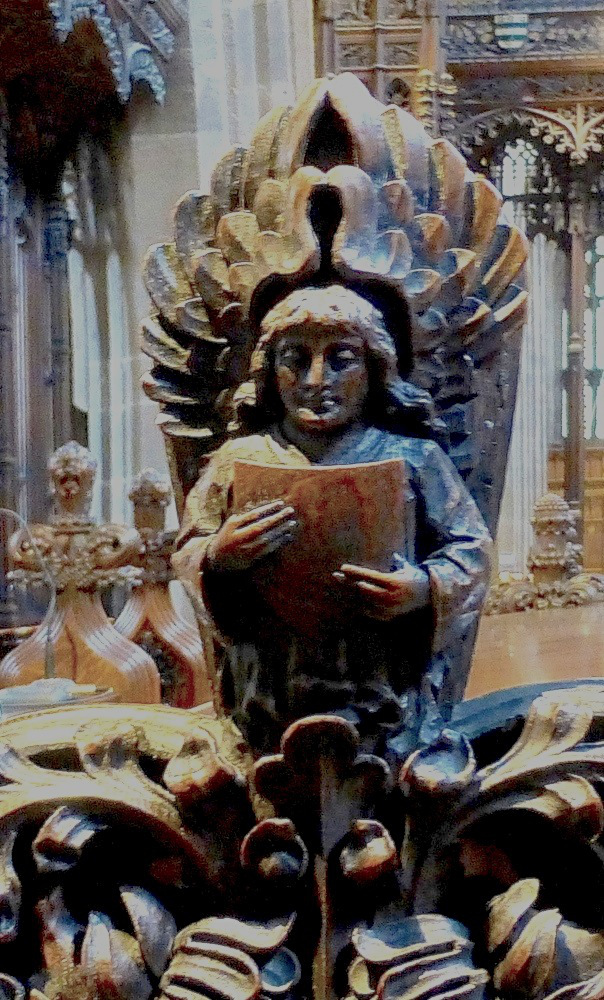 Northumbrians took Hedley to their hearts, and when he died in Newcastle at the rather early age of 63, he was primarily recognised "down south" as a good northern artist, a regional artist who had painted the people around him, had valued and brought out their worth, and was valued by them in return (see Colls and Lancaster 19). He had never seen any need to base himself in London. That was not where his inspiration, or his market, lay.
Nevertheless, he was a member of the Royal Society of British Artists, and his Times obituary tells us that he had continued to exhibit regularly at Academy, "sometimes represented by three or four pictures." His work had been commended not only in the Northumbrian press but also, for example, in the Graphic: in April 1892, The Parish Registrar of Births and Deaths was named one of the "Pictures of the Year." The very fact that Hedley earned a Times obituary suggests that his work was widely known and admired.
So it should have been. He painted with skill and feeling, and his later pictures of working people in particular were in an "atmospheric style," and "reflect the influence of art movements in Paris and London" ("Ralph Hedley," Laing). They can usefully be compared to those of artists like Thomas Faed (see for example Faed's Forgiven) and Herkomer (see for example Herkomer's Moving On). These are not easily dismissed as "genre paintings," at least not without remembering George Eliot's remarks in Adam Bede about finding "a source of delicious sympathy" in the faithful rendering of everyday scenes (195).
It is the less surprising, then, that Hedley's paintings now achieve prices that would have been far above the reach of their original buyers, even allowing for the massive inflation since those days. One, Contraband, which shows an inspector rummaging through a sailor's trunk and apparently finding something suspicious in it, fetched £72,000 in 2006 (see Hutchinson). One can hardly imagine what it might achieve now. — Jacqueline Banerjee
Works
Sources
"Artists in Newcastle upon Tyne 1820-1900" (a booklet on local artists for Tyne and Wear County Council Museums). Web. 20 July 2015.
Brown, Clodagh. "Ralph Hedley (1848-1913), Wood-Carver and Painter." In Cathedral in the Making. Leaflet of 2013, kindly sent in by the author, Ralph Hedley's great grand-daughter.
Corath, A. G. "Graceful and Animated Sculpture — inimitable carving in wood and stone." Industrial World. November 1934. Original document put online by a descendant of Hedley, Paul Battley. Also to be found in the Tyne and Wear Archives. Web. 20 July 2015.
Eliot, George. Adam Bede. London: Penguin Classics, 2008.
Hutchinson, Lisa. "£72,000? You could have had it for £210." ChronicleLive (29 June 2006). Web. 20 July 2015.
"Mr Ralph Hedley, RBA." The Times. 16 June 1913: 11. Issue 40239. Times Digital Archive. Web. 20 July 2015.
"Newcastle Fine Art Exhibition." The Newcastle Weekly Courant (20 January 1888). Issue 11114. 19th Century British Newspapers. Web. 20 July 2015.
"Newcastle Royal Exhibition." The Newcastle Weekly Courant (24 June 1887. Issue 11084. 19th Century British Newspapers. Web. 20 July 2015.
Ralph Hedley Archive. Web. 23 July 2015.
"Pictures of the Year — I." The Graphic (30 April 1892). Issue 1170. 19th Century British Newspapers. Web. 20 July 2015.
"Ralph Hedley." Mapping the Practice and Profession of Sculpture in Britain & Ireland, 1851-1951. University of Glasgow History of Art and HATII, online database 2011. Web. 20 July 2015.
"Ralph Hedley." Laing Art Gallery information panel, 4 July 2014.
"The Royal Academy." The Graphic (18 June 1892). Issue 1177. 19th Century British Newspapers. Web. 20 July 2015.
---
Created 20 July 2015