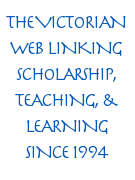 Bibliography
Hardie, Martin. Water-colour Painting in Britain III. The Victorian Period. Ed. Dudley Snelgrove with Jonathan Mayne and Basil Taylor. London: B. T. Batsford, 1968.
Ruskin, John. Notes by Mr. Ruskin on Samuel Prout and William Hunt illustrated by a Loan Collection of Drawings echinited at the Fine Art Society's Galleries in Works. Ed. E. T. Cook and Alexander Wedderburn. 39 vols. London: George Allen, 1903-12.
Witt, Sir John Clermont. William Henry Hunt (1790-1864), Life and Work: with a Catalogue. London: Barrie & Jenkins, 1982.
William Henry Hunt, 1790-1864. Wolverhampton: Wolverhampton Art Gallery, 1981.
---
Last modified 17 January 2005