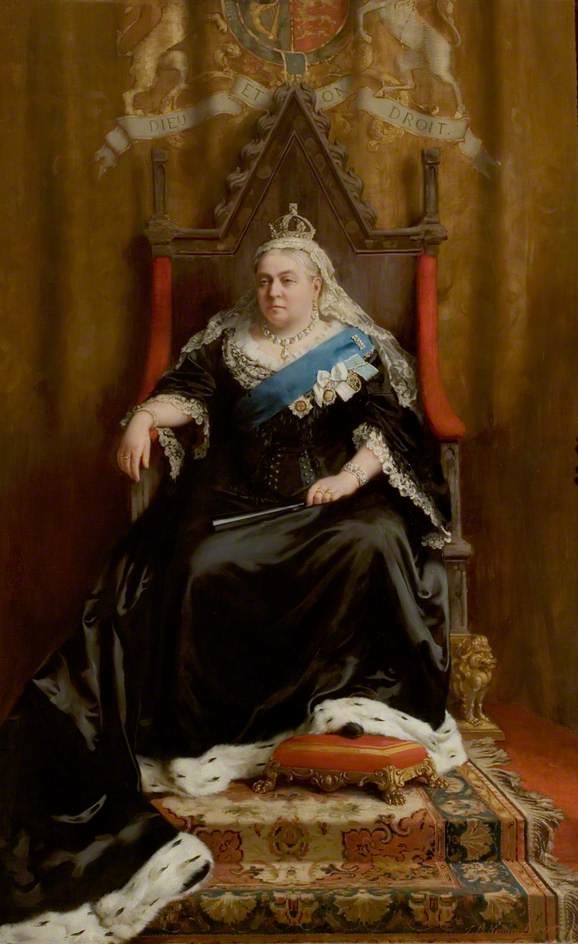 Portrait of Queen Victoria. Thomas Benjamin Kennington (1856-1916). 1898. Oil on canvas, 237 x 144.5 cm. Accession number RTH07 (Queen Victoria). The photograph on the left is reproduced from the one on Art UK by permission of Bassetlaw District Council, which also kindly supplied the other photograph, showing the painting in its frame. As it says on the plaque at the lower edge of the frame, the portrait was commissioned to commemorate Queen Victoria's "long, glorious and beneficent reign" on the occasion of her Diamond Jubilee in 1867, and was the gift of Alderman Denman to the Town Council.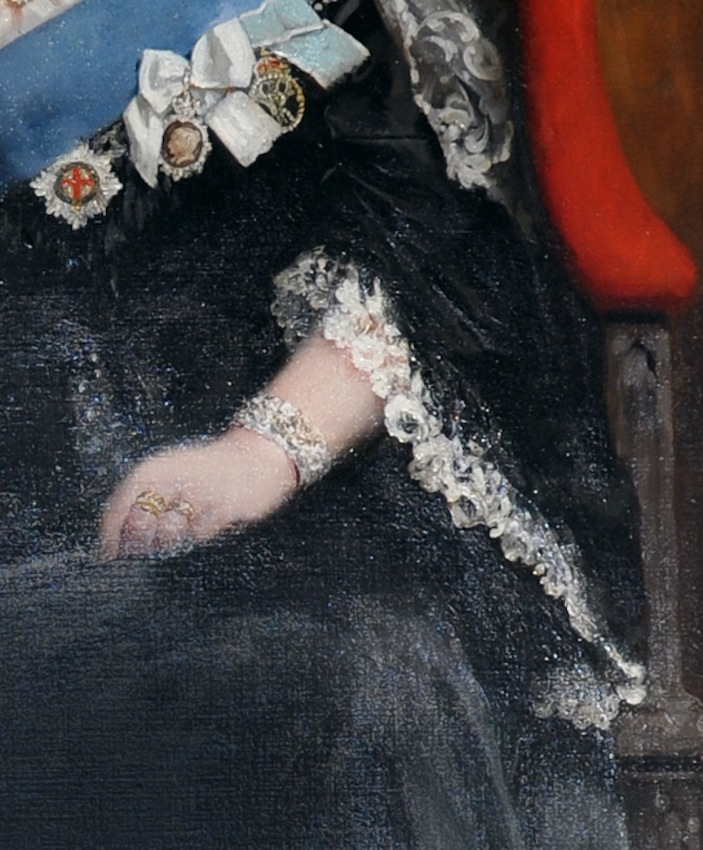 Kennington was a gifted portraitist and was often commissioned for official portraits. He has succeeded in making the Queen look regal without seeming dour and forbidding. The portrait as seen in situ needs some conservation work, but, as shown in this close-up of the lace trimmings to the Queen's gown, and the medals along her garter ribbon, the detail is still very fine. [Click on all the images to enlarge them.]
Related Material
Reference
Queen Victoria (1819-1901). Art UK. Web. 2 March 2017.
---
Created 2 March 2017