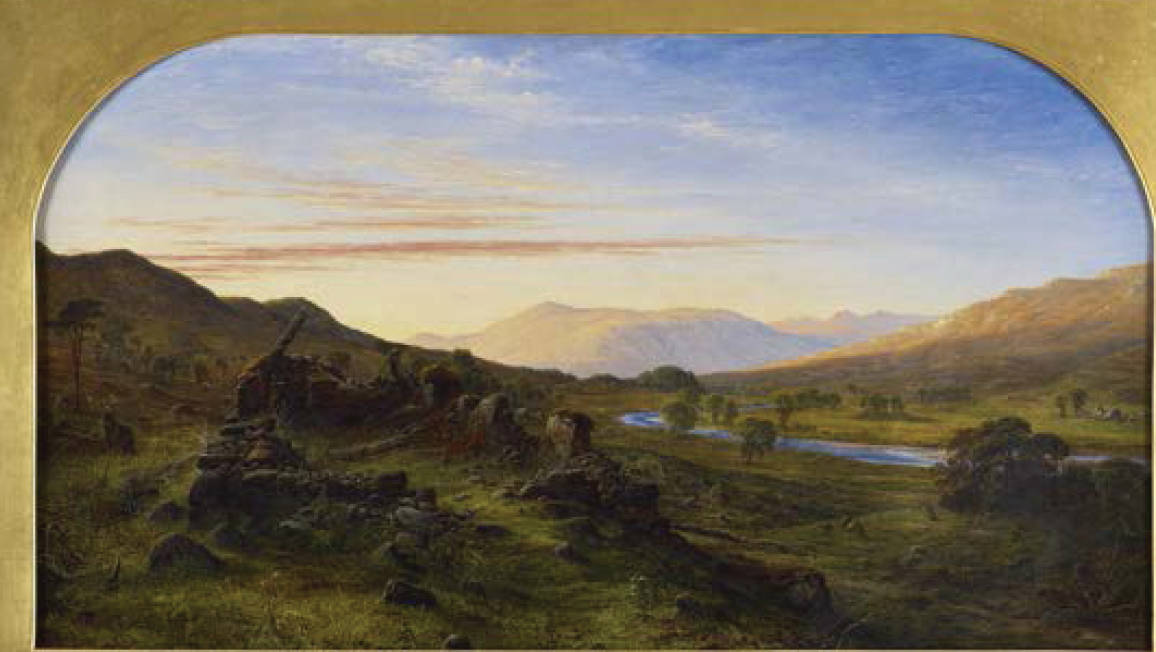 'Mang the Braes of Balquhidder. Waller Hugh Paton, 1828-1895. 1860. Oil on canvas, 24 x 42 inches (61 x 106.7 cm.). Exhibited : RSA 1860, no.547.
Waller Hugh Paton was the leading exponent of the Pre-Raphaelite landscape in Scotland. He was lauded by Ruskin who, in his Edinburgh lecture argued that 'Pre-Raphaelitism has but one principle, that of absolute uncompromising truth in all it does, obtained by working everything, down to the last minute detail, from nature and from nature only.'
Paton articulated the values of the Pre-Raphaelites in the minute and exquisitely worked detail of flora and fauna in this impressive painting of Perthshire. In the gloaming, and barely visible to us the viewer, is a stag and an owl. With absolute clarity he describes the scene in not just its physicality, which would be to miss the point, but in an almost transcendental way – an example of the nineteenth-century sublime, which was a key tenet of romanticism.
Related Material
The Fine Art Society, London, has most generously given its permission to use information, images, and text from its catalogues in the Victorian Web, and this generosity has led to the creation of hundreds and hundreds of the site's most valuable documents on painting, drawing, sculpture, furniture, textiles, ceramics, glass, metalwork, and the people who created them. The copyright on text and images from their catalogues remains, of course, with the Fine Art Society. [GPL]
Bibliography
The Fine Art Society 2014. Exhibition Catalogue. Edinburgh: Bourne Fine Art; London: The Fine Art Society, 2014. No. 32.
---
Last modified 30 May 2014