View from the Benitza Road, near Gastouri — Corfu by Edward Lear, 1812-1888. Signed with initials. Oil on canvas: 13 1/2 x 12 1/2 inches. Provenance: Major-General Mackintosh (name inscribed on stretcher)
Edward Lear made a lithograph of the exact same view as an illustration to his book Views in the Seven Ionian Islands. The lithograph and the present oil painting may be assumed to derive from the same drawing or series of drawings done in situ. Lear attached to the lithograph plate the following description of the place:
This is one of the loveliest views on the Island, and is distant about six miles from the City. The beautiful Slopes of Olive-wood seem to end in the church-crowned Promontory of Ascension; but this is not the case, as the Lake of Calichipulo is between the end of the "One-Gun Battery" road and the Olive Slopes. Its entrance, however, is hidden, as is one of the little Island Monasteries, — only the "Ship of Ulysses" being visible. The Citadel, the town of Corfu, Vido, and (separated by the Channel) the Mount of San Salvador, the Santa Quaranta hills, and those of Butrinto, are all beyond. Again, the landscape is finished by the many-pointed Mount Lykursi, the Pass of Gardiki and the long chain of heights thence to the range immediately above Delvino.
Lear lived semi-permanently in Corfu during the years 1855-58 and 1861-64 although during each of these periods he made journeys elsewhere in southern Europe and the Middle East and several times in the summers returned to England. The present painting may be assumed to have been done during Lear's stay of 1855-58 on the basis of comparison with the lithograph in Views in the Seven Ionian Islands, which was published in 1863. — Christopher Newall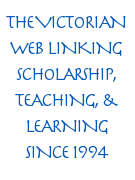 References
Newall, Christopher. A Celebration of British and European Painting of the 19th and 20th Centuries. London: Peter Nahum, nd [1999?]. Pp. 18-19.
Peter Nahum Ltd, London has most generously given its permission to use in the Victorian Web information, images, and text from its catalogues, and this generosity has led to the creation of hundreds of the site's most valuable documents on painting, drawing, and sculpture. The copyright on text and images from their catalogues remains, of course, with Peter Nahum Ltd.
Readers should consult the website of Peter Nahum at the Leicester Galleries to obtain information about recent exhibitions and to order their catalogues. [GPL]
---
Last modified 1 August 2001