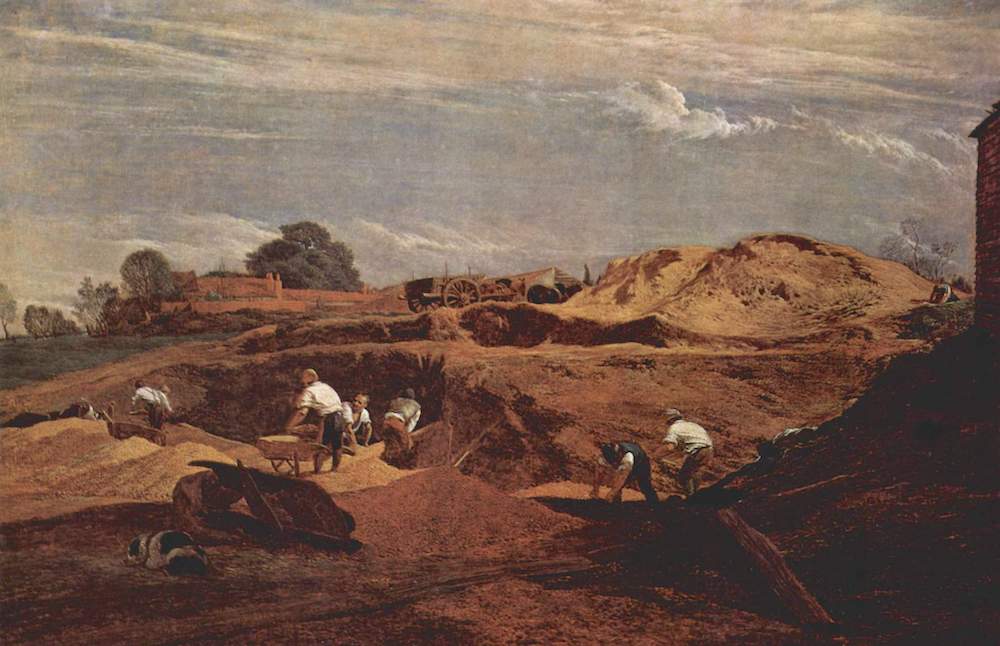 The Kensington Gravel Pits (located on the south side of today's Notting Hill Gate). John Linnell (1792-1882). 1811-1812. Oil on canvas. Height: 71 cm (27.9 in); width: 106.5 cm (41.9 in). Collection: Tate, image kindly released under the terms of the Creative Commons CC-BY-NC-ND (3.0 Unported) licence. [Click on image to enlarge it.]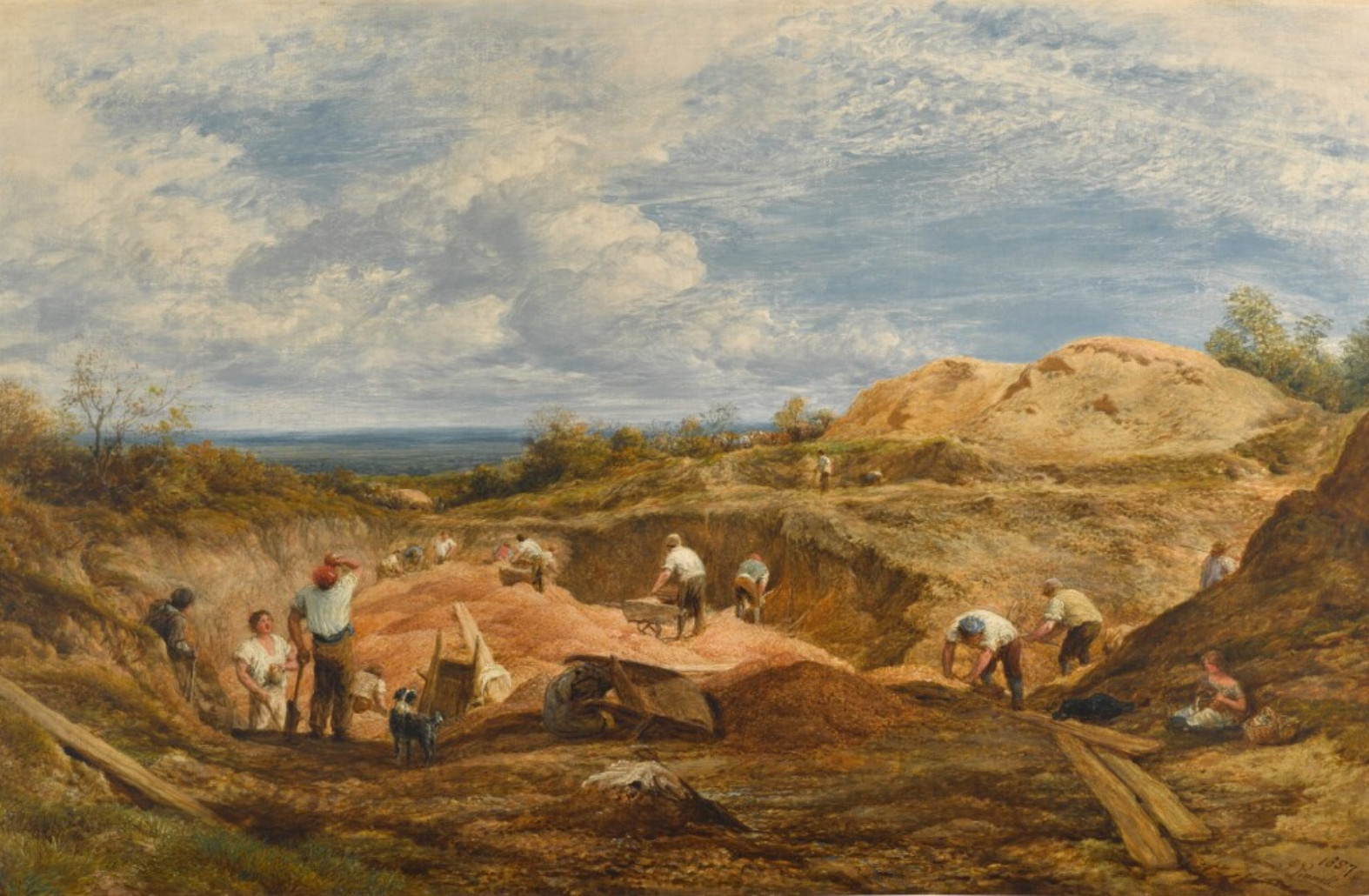 The Kensington Gravel Pits by Linnell, 1857 version. Courtesy of Sotheby's.
This later version of the same scene (though the area was now built up) was signed and dated 1857. Also oil on canvas, it is (unframed) 63.5 by 99 cm., or 25 by 39 in., and (framed) 78.5 cm by 112.5 cm., or 31 by 44¼ in., and has more figures than the earlier version. "The present picture was commissioned in 1857 by the art dealer William Agnew and was seen in an almost complete state in Linnell's studio in March that year by the collector William Wethered who offered the artist £350 for it" (Catalogue Note). However, Linnell refused, recognising Agnew's prior claim, and telling him that he had tried to improve on the original version — which had had a half-hearted reception.
Links to Related Material
Bibliography
"Catalogue Note." Lot Details (3). Sotheby's. Web. 12 March 2023.
---
Created 10 March 2023