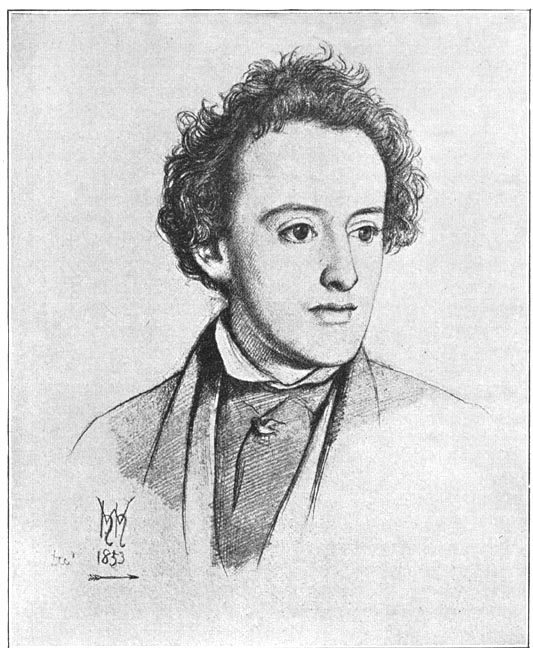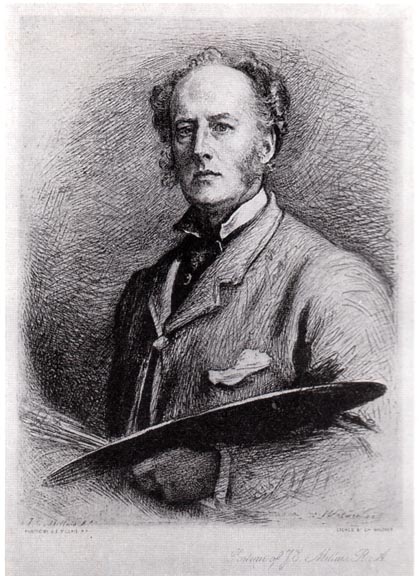 Left to right: William Holman Hunt, J. E. Millais. Statue on the façade of the Victoria and Albert Museum. London, near the Brompton Avenue entrance. Waltner's etching of Millais's self-portrait in the Uffizzi Gallery, Florence. Frank Holl's Sir John Everett Millais, Bart. President of the Royal Academy.
Biography
Images of Millais
Bibliography
Baldry, A. Lys. Millais. New York: Frederick A. Stokes.
Barlow, Paul. Time Present and Time Past: The Art of John Everett Millais. Great Britain: Biddles Ltd, King's Lynn, 2005.
Bennett, Mary. Millais. Millais: An Exhibition Organized by the Walker Art Gallery Liverpool and the Royal Academy of Arts London.. London: Royal Academy, 1967.
Funnell, Peter, Malcolm Warner, Kate Flint, H. C. G. Matthew, Leonée Ormond. Millais Portraits. Princeton, Princeton Universty Press, 1999.
Millais, John G. The Life and Letters of Sir John Everett Millais. 2 vols. London: 1899.
Newall, Christopher. A Celebration of British and European Painting of the 19th and 20th Centuries. London: Peter Nahum, nd.
Speilmann, M.H. Millais and His Works. London: William Blackwood and Sons, 1898.
---
Last modified 23 October 2016