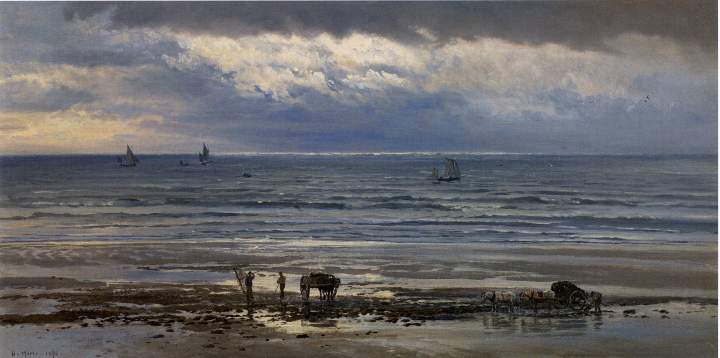 Kelp Gatherers — a Grey Morning by Henry Moore RA RWS, 1831-1895. Signed and dated 1874, Oil on canvas, 16 x 32 inches. According to Rupert Maas, "In the course of 1873-75 Moore explored the coast between North Wales and Cumberland searching for suitable subjects, in particular dramatic effects of light and weather. 'No risk was too great to run, no physical labour too severe to undergo, provided that he could bring himself face to face with Nature in the aspect he wished to transcribe,' wrote his biographer [MacLean 67]."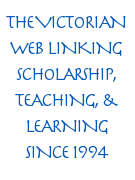 Bibliography
Catalogue [of June 2008 Exhibition]. London: The Maas Gallery, 2008. Catalogue no. 14
MacLean, Frank. Henry Moore RA. Ed. James A. Manson. London: The Walter Scott Publishing Co. Ltd., 1905.
The Maas Gallery, 15a Clifford Street, London W1S 4JZ has most generously given its permission to use in the Victorian Web information, images, and text from its catalogues, and this generosity has led to the creation of many valuable documents on painting and drawing. The copyright on text and images from their catalogues remains, of course, with the Gallery. Readers should consult their website to obtain information about recent exhibitions and to order their catalogues. [GPL]
---
Last modified 2000