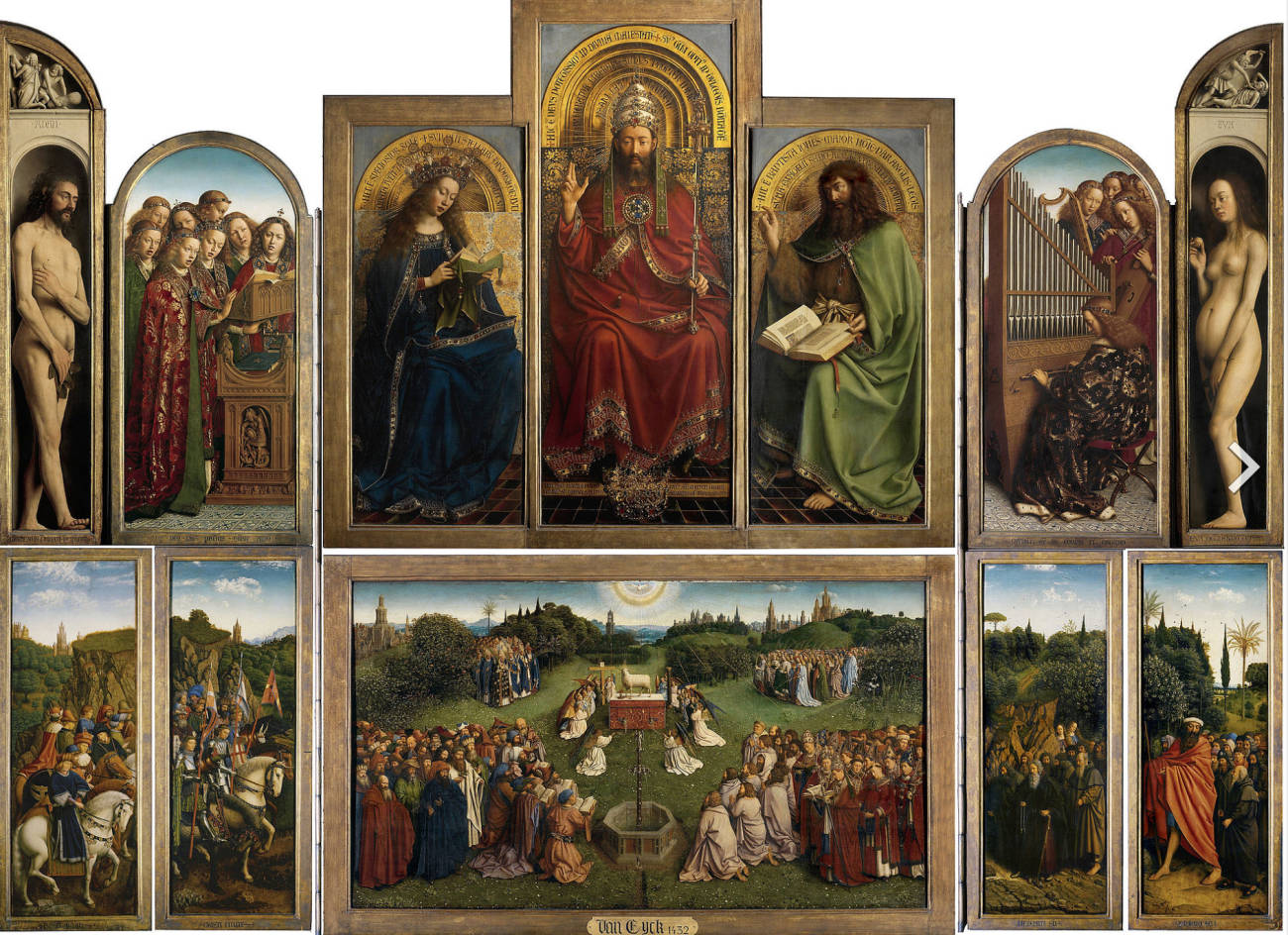 Jan van Eyck. The Ghent Altarpiece. 1434-36. Panel, 11ft x 15ft (3.5m x 4.6m) Saint Bavo Cathedral, Bruges. Click on image to enlarge it
Closed view of the back panels and details of the interior ones
References
Blum, Shirley Neilsen. Early Netherlandish Triptychs: A Study in Patronage. Berkeley and Los Angeles: University of California Press, 1969.
"Ghent Altarpiece." Wikipedia. Web. 14 August 2016. Wikipedia, the source of the images above, has a detailed discussion of the altarpiece plus additional images. The Getty Foundation has important information on its site about the work's restoration.
Panofsky, Erwin. Early Netherlandish Painting: Its Origins and Character [1953]. 2 vols. New York: Harper and Row, 1971.
Philip, Lotte Brand. The Ghent Altarpiece and the art of Jan van Eyck. Princeton: Princeton UP, 1971.
---
Last modified 14 August 2016