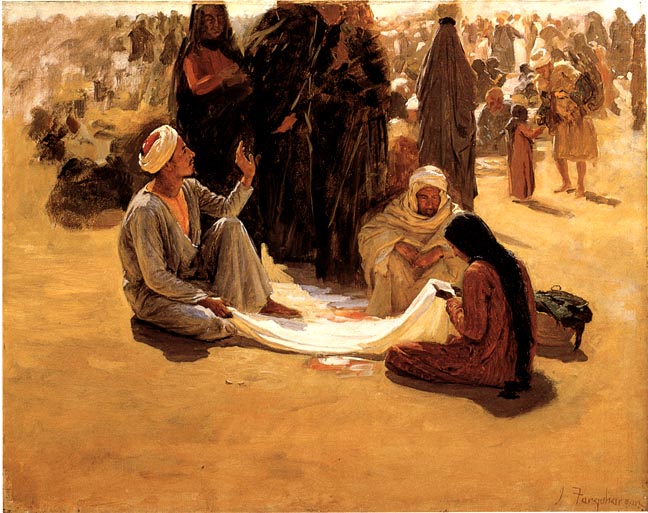 Eygptian Market by Joseph Farquharson RA, 1846-1935 ARSA RSW 1855-1914. Oil on canvas, 29 x 36 1/4 inches. Signed.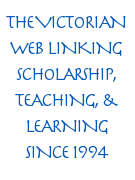 Although Farquharson's wide reputation rested on interpretations of winter landscapes, social and rustic scenes and portraits, his Orientalist paintings prove him an excellent colourist. He studied at the Board of Manufacture School in Edinburgh and under Carolus-Durand in Paris. He visited Egypt in 1885. Exhibited at the Royal Scottish Academy, Royal Institute of Painters in Watercolour, the Royal Academy, and from time to time at the Salons des Artistes Française, taking part in the Paris Universal Exhibitioon of 1900. The Fine Art Society held four exhibitions of his work, in 1893, 1924, 1926 and 1929.
Bibliography
The Fine Art Society Story. Part I. London: The Fine Art Society, 2001. Catalogue number 25.
The Fine Art Society, London, has most generously given its permission to use information, images, and text from its catalogues in the Victorian Web, and this generosity has led to the creation of hundreds and hundreds of the site's most valuable documents on painting, drawing, sculpture, furniture, textiles, ceramics, glass, metalwork, and the people who created them. The copyright on text and images from their catalogues remains, of course, with the Fine Art Society. [GPL]
---
Last modified 29 August 2001