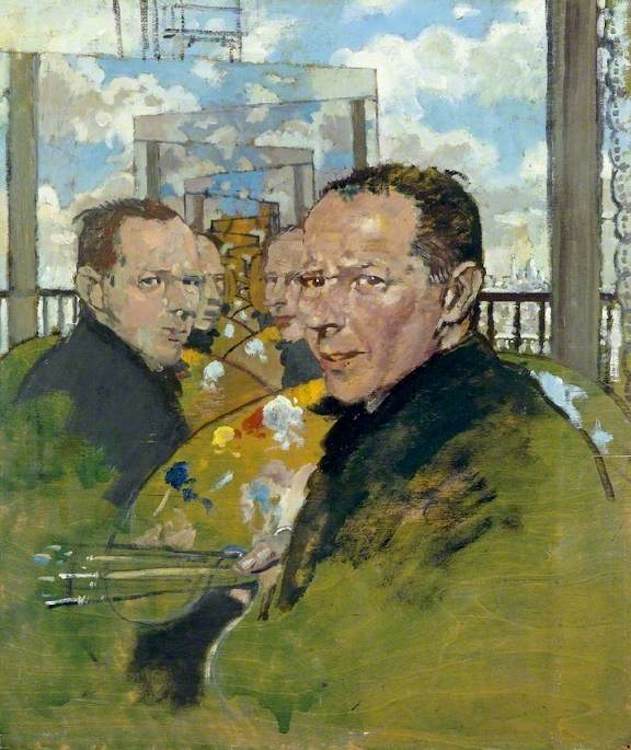 Self-Portrait
Sir William Orpen, KBE, RA, RHA (1878-1931)
1924?
Oil on panel
H 79.1 x W 64.8 cm
Fitzwilliam Museum, Cambridge; accession no. 1486
Bruce Arnold describes Orpen's approach to self-portraiture as "honest and direct" (263), but there is a subtle and questioning mirror effect here which shows the artist's other selves leading up to his present self: where has life brought him, still palette in hand?
Text and formatting by Jacqueline Banerjee, with image reproduced from Art UK on the Creative Commons Attribution-NonCommercial-NoDerivatives licence (CC BY-NC-ND).