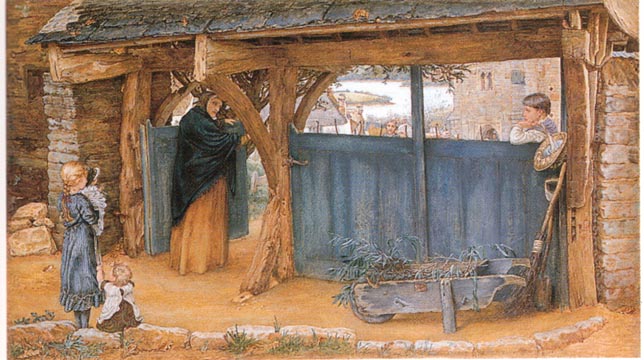 A Lych Gate by Thomas Matthews Rooke RWS 1842-1942. Watercolour and gouache on paper Signed, titled and inscribed on the backboard "7 Q.A. Gardens Turnham Green London 1881." 11 1/4 x 20 1/2 inches, 30 x 52 centimetres
Thomas Matthews Rooke lived at 7 Queen Anne's Gardens, Bedford Park, Chiswick. This watercolour ranks amongst his finest work.
Provenance: Sotheby's Belgravia, 22nd February 1972, £520; Fine Art Society; Sotheby's Belgravia, 10th November 1981, lot 21; Roy Miles Fine Paintings; Private collection, New York.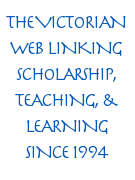 References
A Century of Master Drawings, Watercolours, & Works in Egg Tempera. London: Peter Nahum, nd. Catalogue number 66.
Blackburn, Henry. Royal Academy Notes 1881. London: Chatto and Windus, 1881, p. 67.
Peter Nahum Ltd, London has most generously given its permission to use in the Victorian Web information, images, and text from its catalogues, and this generosity has led to the creation of hundreds of the site's most valuable documents on painting, drawing, and sculpture. The copyright on text and images from their catalogues remains, of course, with Peter Nahum Ltd.
Readers should consult the website of Peter Nahum at the Leicester Galleries to obtain information about recent exhibitions and to order their catalogues. [GPL]