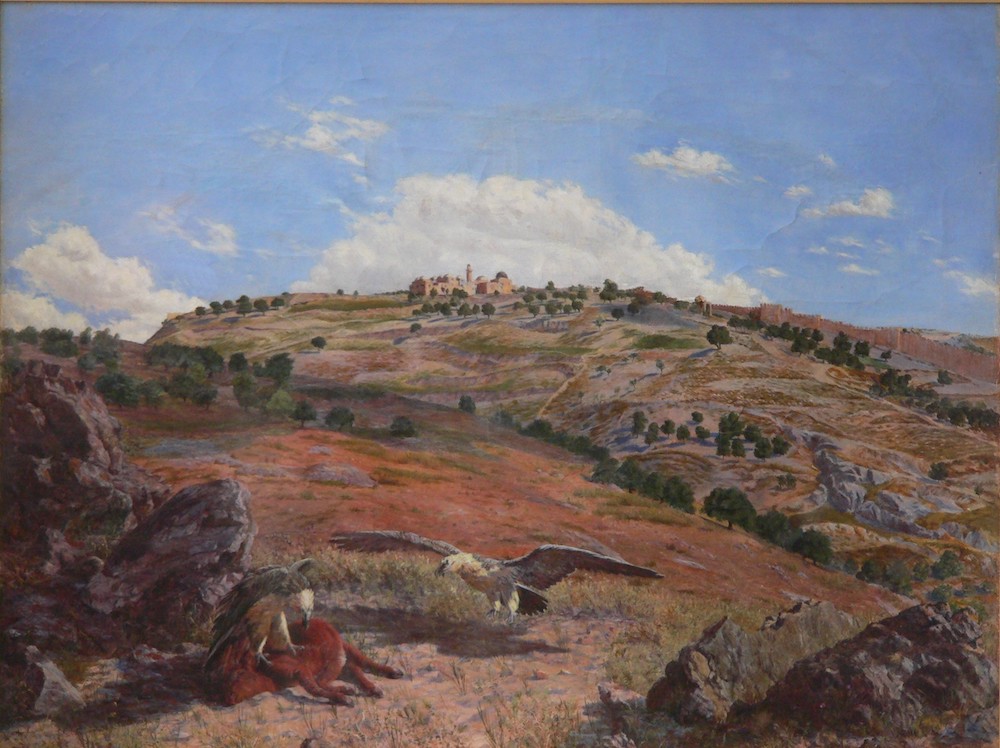 Thomas B. Seddon, Mount Zion. oil on canvass, 17.75 x 13.25 inches (45.09 cm x 33.66 cm). Private collection, Canada. A handwritten note signed by Thomas Seddon on the reverse side of Mount Zion states,
Mount Zion seen from the south. On its top is Stebbi Daoud where is David's tomb. Beyond are the walls of Jerusalem and in from the Valley of Hinnom. The Lammer gayer in the foreground were shot there, where the carcass is. There the Eagles are gathered together.
Details
[You may use this image for any scholarly or educational purpose without prior permission provided you cite the painter's name (Thomas B. Seddon), and this web site.]
Bibliography
Wood, Christopher. The Pre-Raphaelites. London: Seven Dials, 1981.
---
Last modified 20 December 2007