Two graphic portraits of the novelist and poet Thomas Hardy, by William Strang R.A., both printed by Strang's son David, and acquired from unknown sources. Left: An etching of 1896. Plate size, 8 in. x 5 7/8 in. (203 mm x 150 mm); paper size, 10 1/8 in. x 7 in. (257 mm x 178 mm). Reference Collection, NPG D35424. Right: Drypoint, 1910. Plate size, 15 7/8 in. x 10 1/2 in. (404 mm x 267 mm); paper size: 18 5/8 in. x 12 1/8 in. (473 mm x 307 mm). NPG D35423. Both © National Portrait Gallery, London, courtesy of the gallery. [Click on the images to enlarge them.]
William Strang's graphic renderings of Hardy say as much about the artist as the sitter, more so than the better known portrait of 1893. Strang was by all accounts a robust and cheerful man himself: "He was of medium height and strongly built. Outspoken and combative in argument, he delighted in good company, conversation, and fun" (Binyon), but he had a propensity to seek out a very different strain in his etchings, which sometimes present the socially disadvantaged. This is what appeals to the contemporary etcher and collector, Michael Blaker: "I like the melancholy, the sadness, the hopelessness, and the general air of unremitting hardship that so often appears..." (31); and a hint of melancholy, together with an avoidance of the direct gaze, is what comes out in these two portraits as well.
The earlier one is much the more characterful. It shows a rather scruffy, beady-eyed Hardy looking intently askance rather than sombrely down, hinting at the "passionate, sometimes almost savage intensity" of the younger Hardy (Pite 327). In the later one, he looks much more dignified, withdrawn and inscrutable.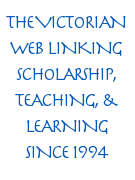 Related Material
References
Binyon, Laurence. "Strang, William (1859–1921), painter and etcher." DNB Archives (from 1927). Oxford Dictionary of National Biography. Online ed. Web. 8 March 2015.
Blaker, Michael. "Selections from the Editorial Collection, Part I." The Journal of the Royal Society of Printer-Etchers and Engravers. No. 8: 31-38.
Pite, Ralph. Thomas Hardy: The Guarded Life. New Haven: Yale University Press, 2007.
---
Created 8 March 2015