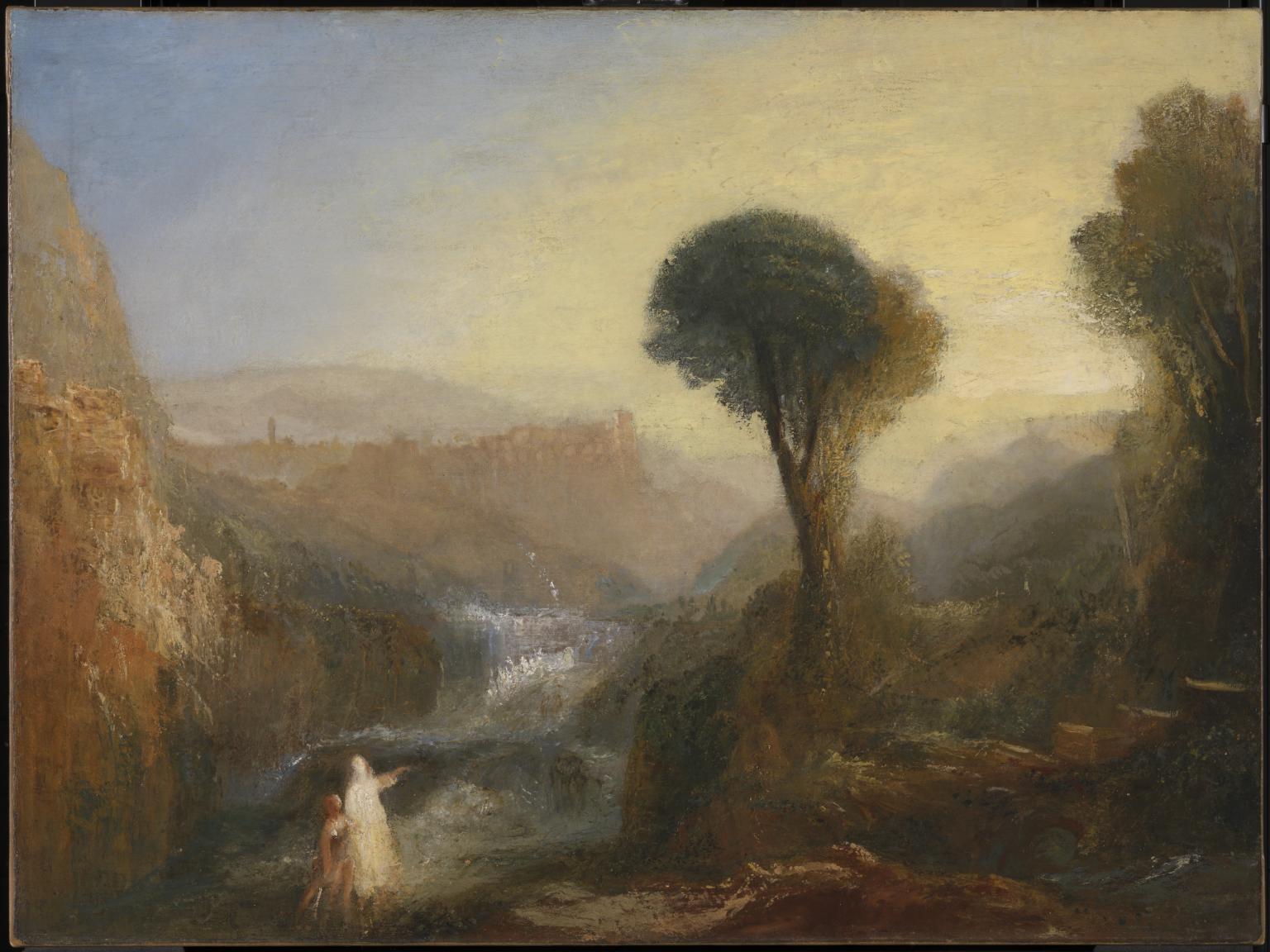 Tivoli: Tobias and the Angel by Joseph Mallord William Turner (1775-1851). Exhibited c. 1835. Oil on canvas, 905 x 1210 mm. Courtesy of Tate Britain (Accession no. N02067. Accepted by the nation as part of the Turner Bequest 1856). Click on image to enlarge it.
Commentary from Tate Britain Online (2004)
The pair to 'The Arch of Constantine, Rome', also on this wall, this nearly completed canvas combines a Biblical episode with Italian scenery recollected from Turner's second visit to Rome in 1828.
---
Last modified 14 May 2016