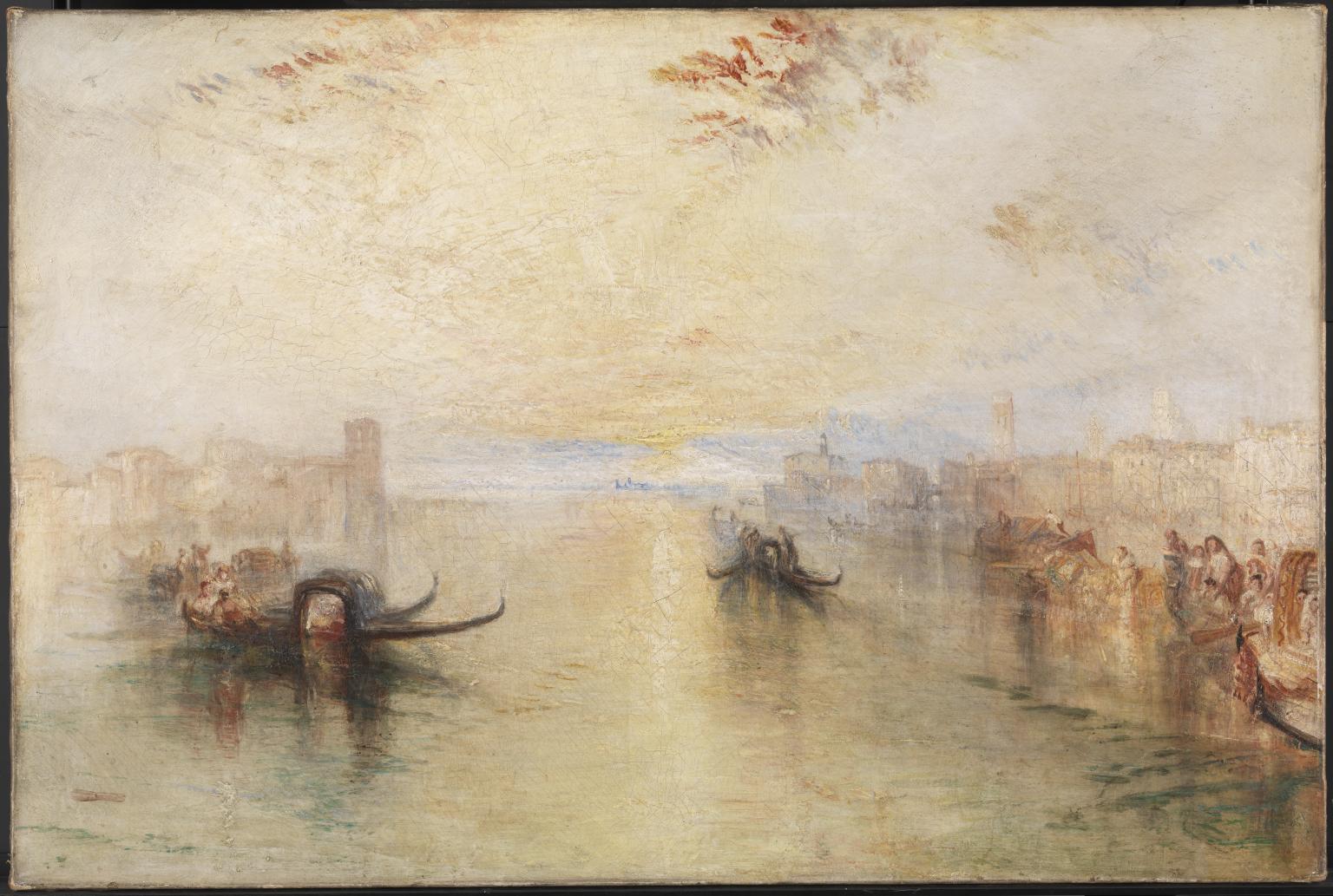 St Benedetto, Looking towards Fusina by Joseph Mallord William Turner (1775-1851). Exhibited Exhibited 1843. Oil on canvas, 622 x 927 mm. Courtesy of Tate Britain (Accession no. N00534. Accepted by the nation as part of the Turner Bequest 1856). Click on image to enlarge it.
Commentary from Tate Britain Online (2010)
This painting demonstrates Turner's ability to capture and define the spirit of place. Despite the baffling absence of any church named San Benedetto, the view is an authentic Venetian prospect looking from the Giudecca Canal towards Fusina on the mainland. More than that, however, it was Turner's stylistic treatment of colour, light and water which constituted the very essence of how people thought about Venice. This was most clearly expressed by John Ruskin who wrote that 'without one single accurate detail' it was 'the likest thing to what it is meant for ... of all that I have ever seen'.
---
Last modified 14 May 2016