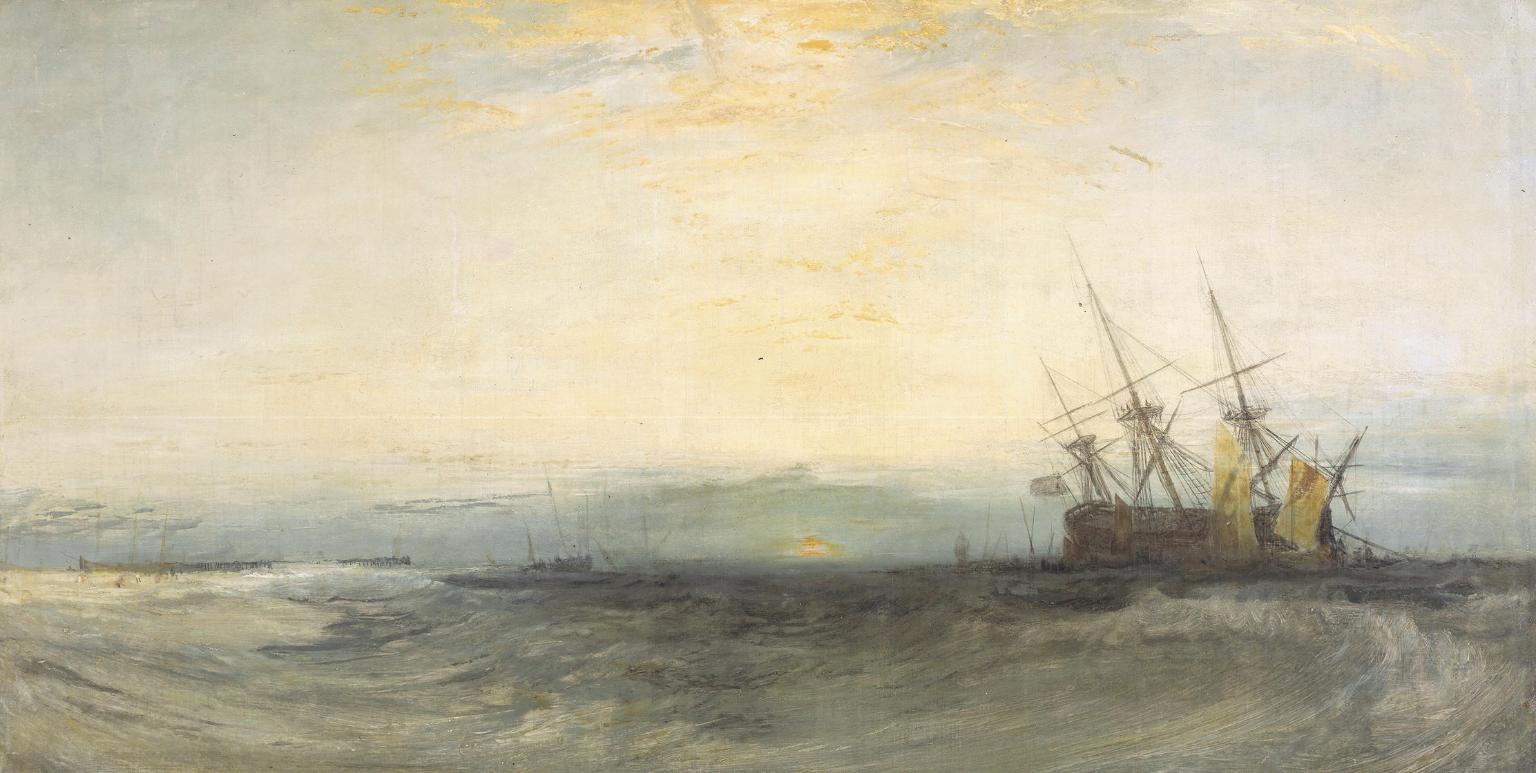 A Ship Aground, Yarmouth; Sample Study by Joseph Mallord William Turner (1775-1851). c.1827–8. Oil on canvas, 698 x 1359 mm. Courtesy of Tate Britain (Accession no. N02065. Accepted by the nation as part of the Turner Bequest 1856). Click on image to enlarge it.
Commentary from Tate Britain Online (2001)
This is painted on the same format, and to the same degree of finish, as Turner's initial versions of the set of pictures commissioned by the Earl of Egremont for installation at Petworth. The subject was presumably offered to the Earl as a further alternative, but was rejected, either by the artist or by his patron. Instead, Turner adapted it for a picture exhibited in 1831, Fort Vimieux.
---
Last modified 14 May 2016