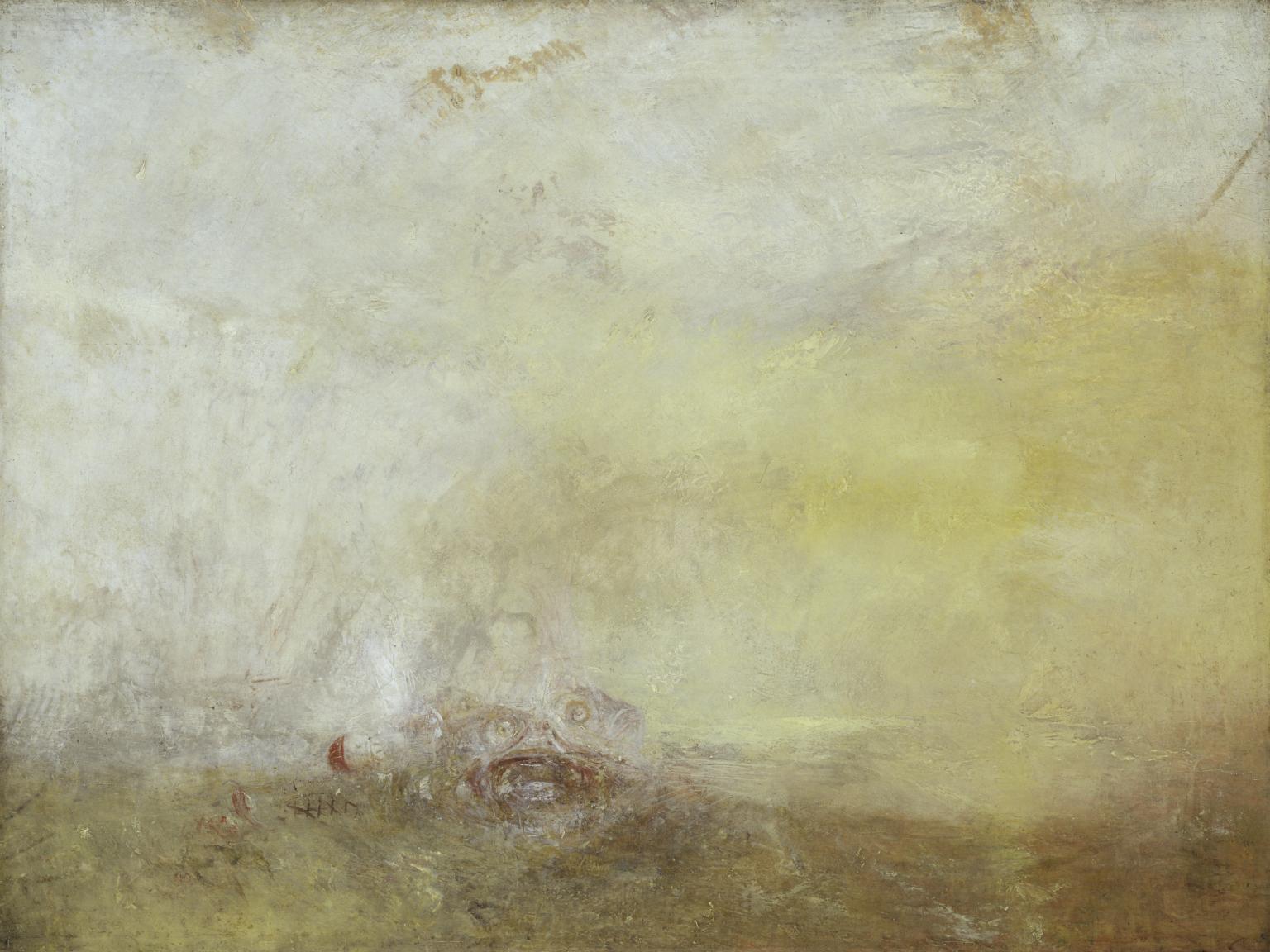 Sunrise with Sea Monsters by Joseph Mallord William Turner (1775-1851). c. 1845. Oil on canvas, 914 x 1219 mm. Courtesy of Tate Britain (Accession no. NO1990. Accepted by the nation as part of the Turner Bequest 1856). Click on image to enlarge it.
Commentary from Tate Britain Online (2010)
Although this unfinished painting has come to be known as Sunrise with Sea Monsters, the obscure pink shape at the lower centre of the canvas probably depicts fish; indeed a red and white float and part of a net can be seen nearby. Commentators have related the picture to Turner's whaling scenes, and other paintings with fish in the foreground from the 1840s. But the subject of fishing was of interest to Turner throughout his career, as were remarkable sunsets and sunrises such as the dawn depicted here.
Related material
Bibliography
Hokanson, Alison. Turner's Whaling Pictures. New York: Metropolitan Museum of Art, 2016.
---
Last modified 14 May 2016