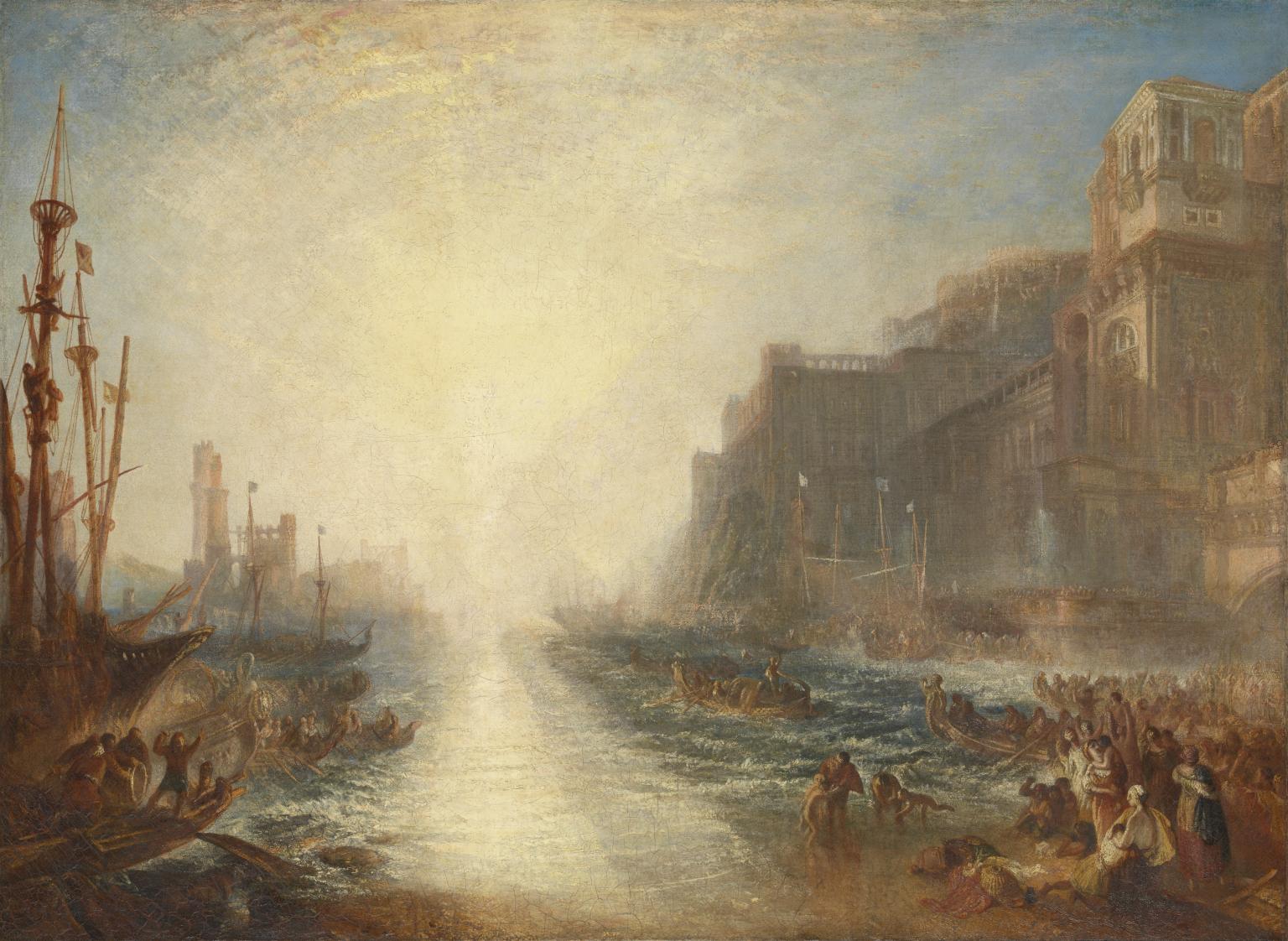 Regulus by Joseph Mallord William Turner (1775-1851). 1828, reworked 1837. Oil on canvas, 895 x 1238 mm. Courtesy of Tate Britain (Accession no. NO0519. Accepted by the nation as part of the Turner Bequest 1856.) Click on image to enlarge it.
Commentary from Tate Britain Online (2004)
Regulus was a Roman general who was captured by the Carthaginians. They sent him back to Rome to negotiate the release of Carthaginian prisoners. When he returned to Carthage, having failed his mission, he was punished by having his eyelids removed. Turner's blinding, light-filled canvas makes manifest Regulus's plight.
Turner first exhibited this painting in Rome in 1828. His audience would have recognised its echoes of a famous seaport by the seventeenth-century painter, Claude Lorrain, in the Uffizzi gallery in Florence. Turner clearly wanted to show himself as heir to the tradition of landscape painting begun by Claude.
Related material
---
Last modified 15 May 2016