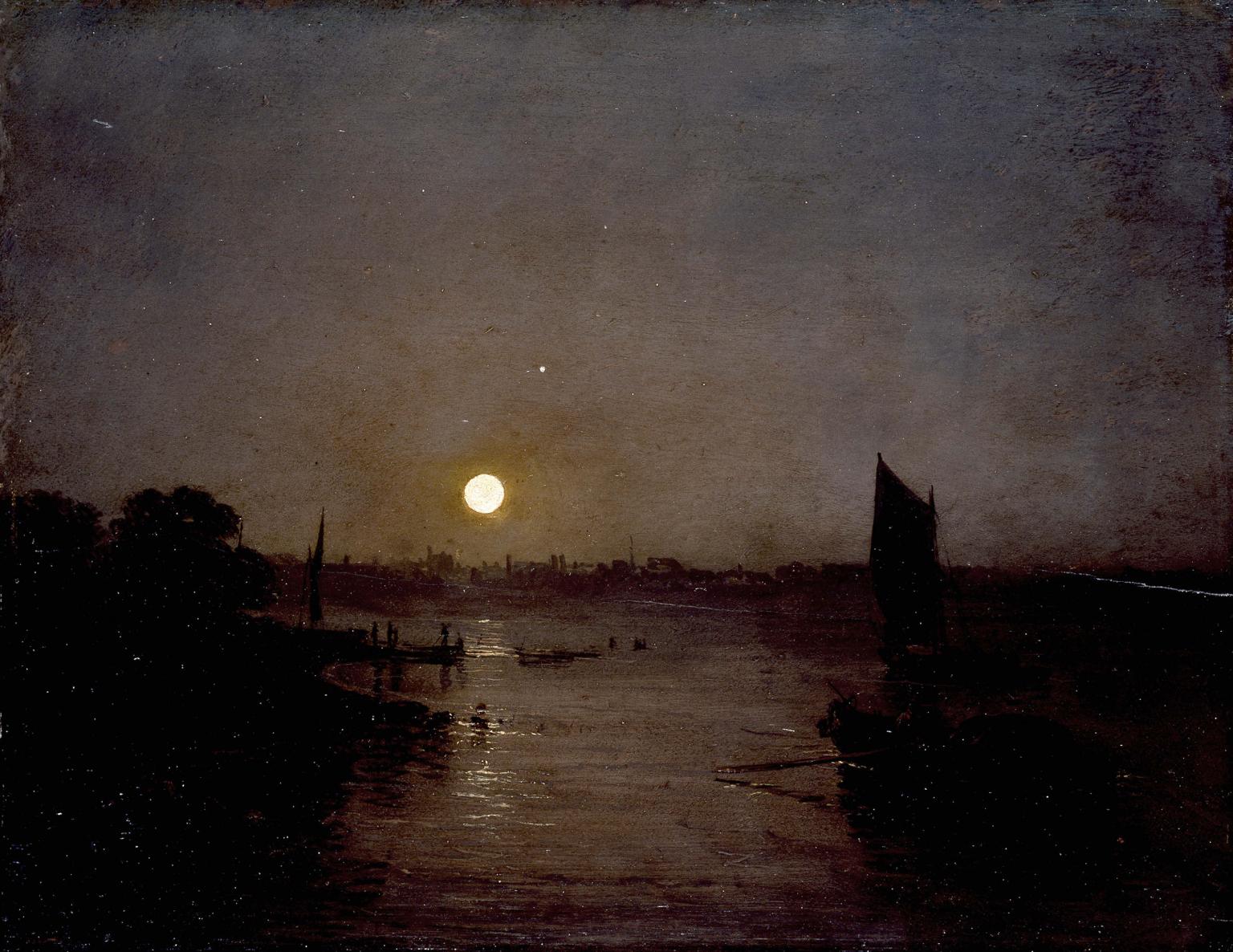 Moonlight, a Study at Millbank by Joseph Mallord William Turner (1775-1851). Exhibited 1797. Oil on mahogany, 314 x 403 mm. Courtesy of Tate Britain (Accession no. NO0459. Accepted by the nation as part of the Turner Bequest 1856.) Click on image to enlarge it.
Commentary from Tate Britain Online (2004)
Turner's first oil shown at the Royal Academy was a marine nocturne, shown in 1796. This night piece of the Thames, from a position near that of Tate Britain, belongs to the following year. Moonlight effects were a fashionable pictorial convention, mainly derived from Dutch seventeenth-century painters like Aert van der Neer then popular with British collectors. Here, however, the impression is of an uncontrived naturalism.
---
Last modified 15 May 2016