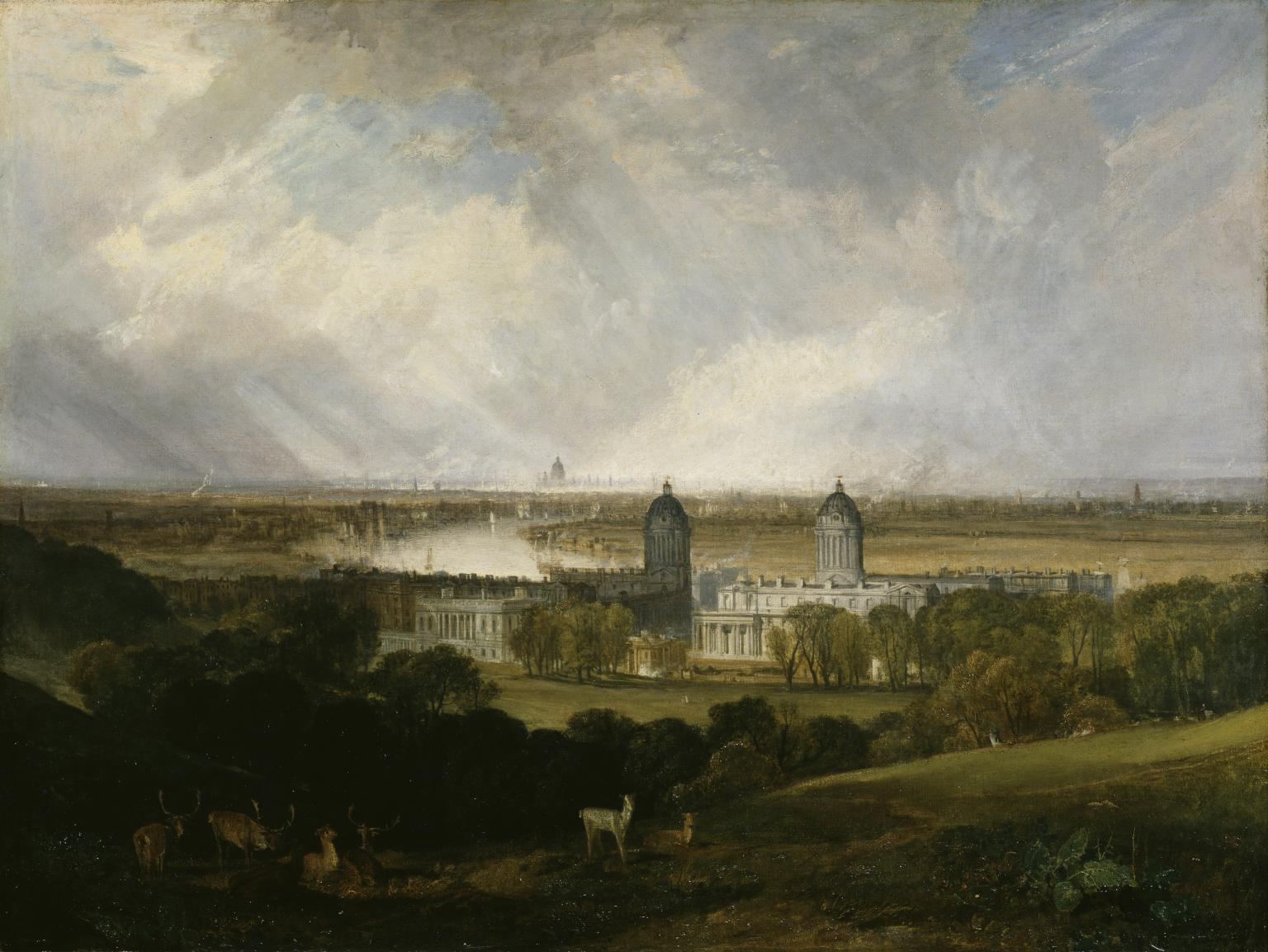 London from Greenwich Park by Joseph Mallord William Turner (1775-1851). Exhibited 1809. Oil on canvas, 902 x 1200 mm. Courtesy of Tate Britain (Accession no. NO0483. Accepted by the nation as part of the Turner Bequest 1856.) Click on image to enlarge it.
Commentary from Tate Britain Online (2004)
Exhibited in Turner's gallery in 1809 with the following verses:
Where burthen'd Thames reflects the crowded sail,
Commercial care and busy toil prevail,
Whose murky veil, aspiring to the skies,
Obscures thy beauty, and thy form denies,
Save where thy spires pierce the doubtful air,
As gleams of hope amidst a world of care.
Like the view from Richmond Hill, that upstream towards the City from Greenwich Park is one of the most prized prospects of the Thames. From the pastoral foreground with grazing deer, Turner looks over the Queen's House and Greenwich Hospital towards London where St Paul's Cathedral and the City churches rise through the smoky pall above the metropolis. Turner's own verses, presented when the picture was exhibited at his Gallery in 1809.
See Tate Britain Online for full catalogue entry, including provenance, exhibtion history, and bibliography (including mentions by Ruskin).
---
Last modified 15 May 2016