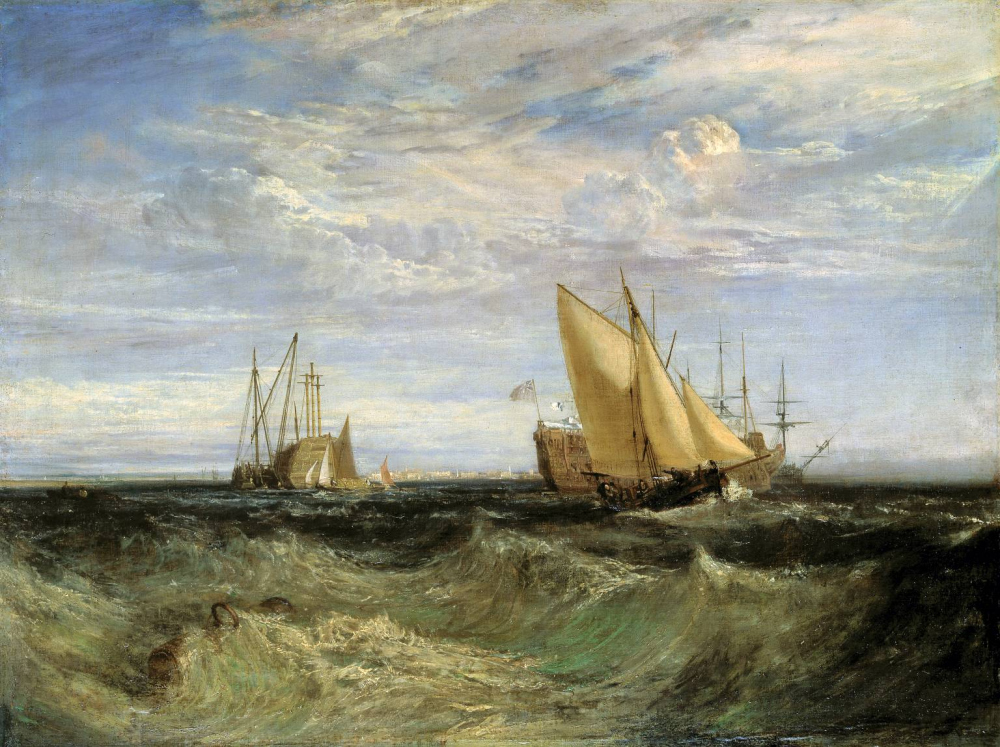 The Confluence of the Thames and the Medway by Joseph Mallord William Turner (1775-1851). 1808. Oil on canvas, 910 x 1220 mm. Courtesy of Tate Britain (Accession no. T03874. Accepted by HM Government in lieu of tax and allocated to the Tate Gallery 1984. In situ at Petworth House). Click on the images to enlarge them.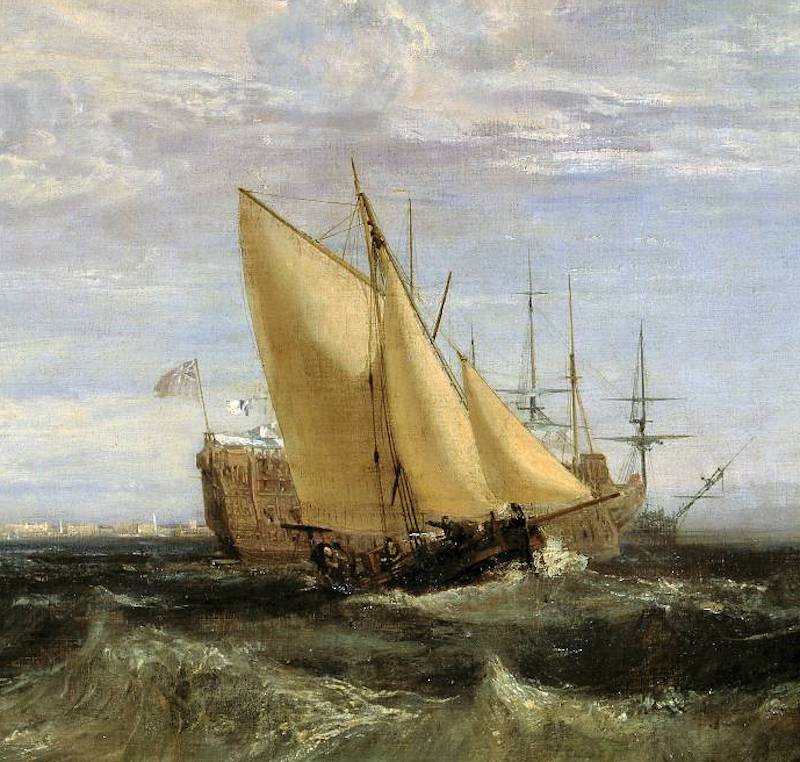 Close-up of the smaller vessel in the choppy water, with tiny figures of crew and meticulous details of rigging.
The Tate commentary consists of a close description of Turner's painting materials and process, concluding,
Oil paint was applied in several layers and varies in thickness and opacity. The sky was executed in thin, smooth applications of colour that have little texture and do not obscure the canvas texture or cover areas of exposed canvas completely. Conversely, the waves were built up using thicker paint resulting in an abundance of brushstrokes and impasto. Most of the surface appears glossy. After completion, the painting was varnished with an even application of natural resin varnish which saturates the paint and evens out gloss.
---
Last modified 9 September 2015