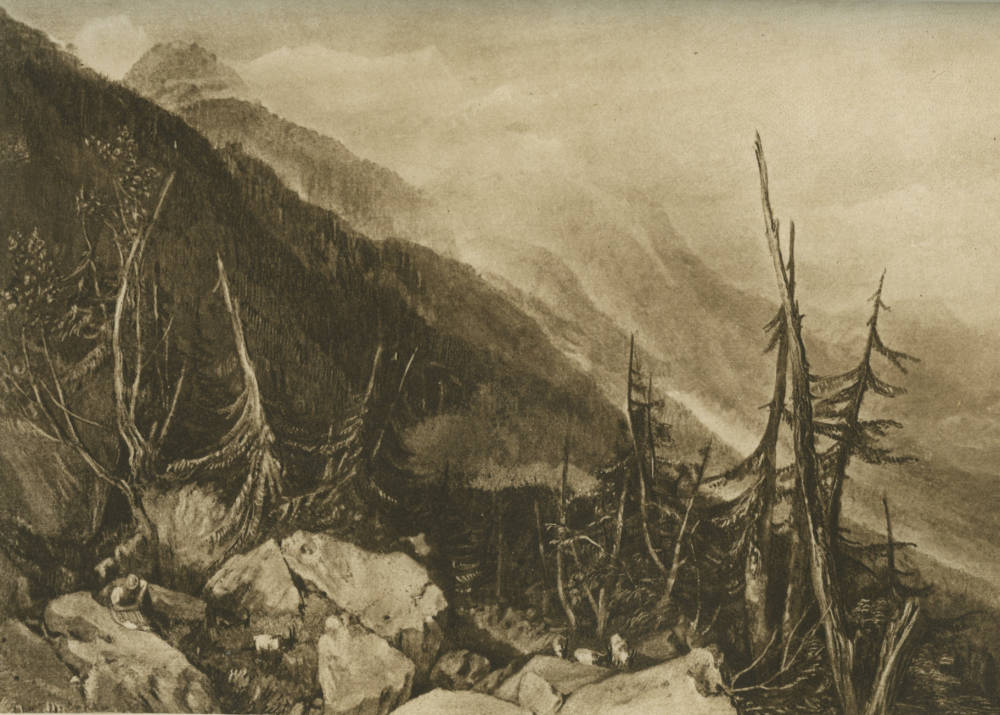 The Valley of Chamonix, by J. M. W. Turner. "From the drawing in the possession of Mr. F. H. Fawkes, Esquire." Source: Ruskin's Works, facing 3.238. [Click on the image to enlarge it.]
In her book about the friendship of John Ruskin and his Oxford Tutor, the Rev. Osborne Gordon, Cynthia Gamble points out that
The annual Ruskin family continental tour of 1844 lasted over three months. After setting sail from Dover on 14 May, the family did not see the white cliffs again until 23 August. Geology was Ruskin's main interest for most of this tour, so much of the time was spent in Savoy and Switzerland. Chamonix was the ideal base for four weeks in June and early July from which to explore mountains and their anatomy. Once again, Gordon joined the party but this time at intervals. In Chamonix, Ruskin made a drawing, Chamouni in Afternoon Sunshine, as a gift for Gordon. This drawing, which is reproduced as a photogravure as Plate 4 (facing 3.240), can be compared in relation to Turner's The Valley of Chamouni, reproduced as a photogravure as Plate 3 (facing 2.238) in the same volume.
During the execution of the picture, Ruskin had expressed to Gordon the "constant vexation [he] suffered because [he] could not draw better", whereupon Gordon replied, simply: "And I should be very content if I could draw at all" (35.252). Gordon later gave this painting to his sister Jane who likewise enjoyed mountain scenery and walking.
Related material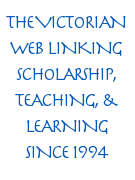 Bibliography
Gamble, Cynthia. John Ruskin and his Oxford Tutor, Osborne Gordon. Victorian Web. 10 March 2020. [Return to Gamble].
---
Created 12 March 2020