I have studied many different things — Latin and sciences (in what is equivalent to high school in the American school system). Afterwards, I majored in in economics in a 2-years college and then studied at university for four years, earning a degree in graphic design. I have also taken evening courses in marketing, pedagogy Spanish, and computer graphics, including Adobe Illustrator.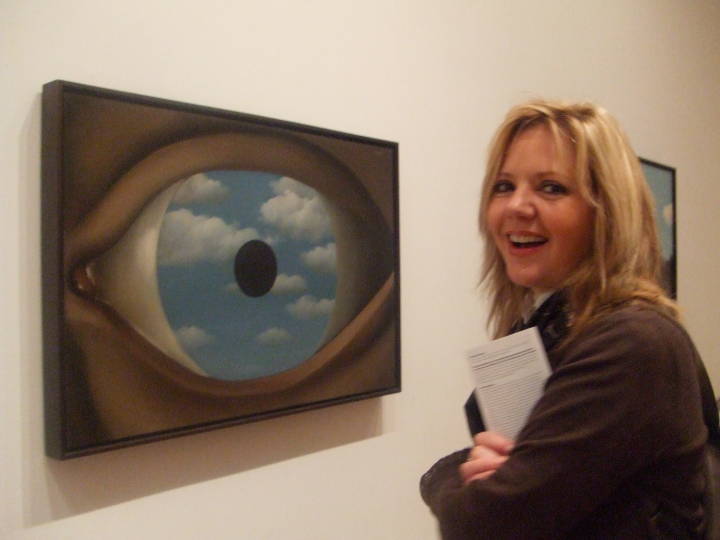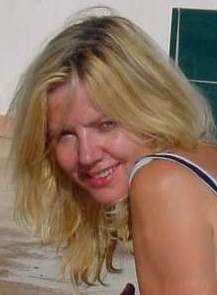 [Click on thumbnails for larger images]
After university, I became a teacher in a high school and an art-academy, and I also started a clothes shop and a tearoom, both of which I decorated. I also made pencil drawings and etchings as well as illustrations for children's books for which I won an award, but found that illustration allowed too little freedom to work the way I wanted. In addition to teaching, I ran and decorated a tea room.

Lady Justice.
After my father died I started to make paintings dedicated to my future grandchildren so that they will have a reminder of me. I made 14 paintings of Alice in Wonderland and 29 of Through the looking-glass. I knew the story of Alice in Wonderland of course and liked its surreal elements. I did not know the story of Through the looking-glass until I decided to paint it.
My new theme? Since one of my sons studies law and economics at the university of Leuven, I began a series with the law as subject. I just finished a painting of Lady Justice. I plan to make a whole series of emotional expressions on human faces.
Contact information
E-mail : annevansweevelt@hotmail.com
---
Last modified 26 November 2016