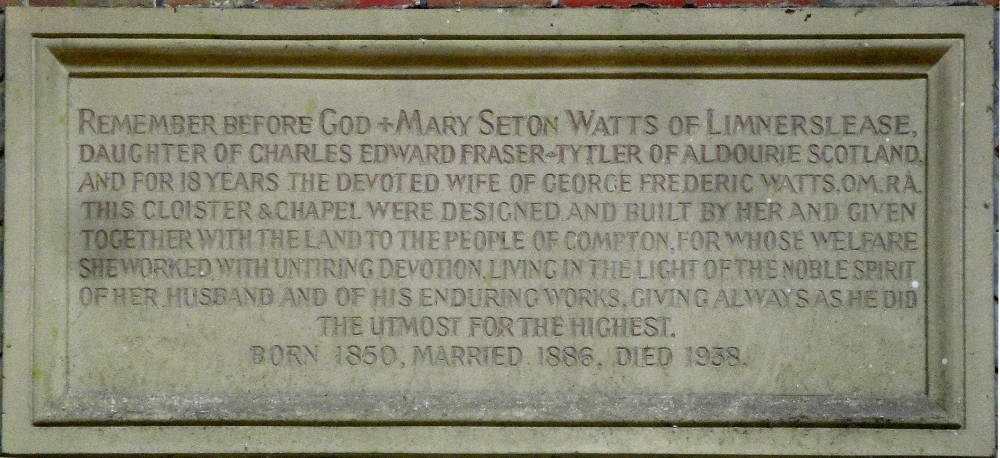 Memorial Plaque for Mary Watts (1850-1938), in the Cloisters near Compton Cemetery Chapel, Compton, by Mary Seton Fraser Tytler Watts. 1898. Photograph by Robert Freidus. Text and formatting by Jacqueline Banerjee. [Click upon image to enlarge it.]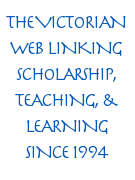 Mary Watts placed these memorial cloisters up on the slope above the chapel, apparently inspired by the covered memorial in Postman's Park, for which her husband had been responsible. They are much more substantial and impressive, but the memorial plaques on the wall inside are less poignant. Of course, Watts's own memorial takes pride of place, with a this plaque to Mary herself above it. The family grave of the Huxleys, including Leonard and Aldous, is situated a little lower down the slope [JB].
Reference
Arthur Mee, ed. The King's England: Surrey: London's Southern Neighbour. London: Hodder and Stoughton, 1938.
---
Last modified 28 August 2006