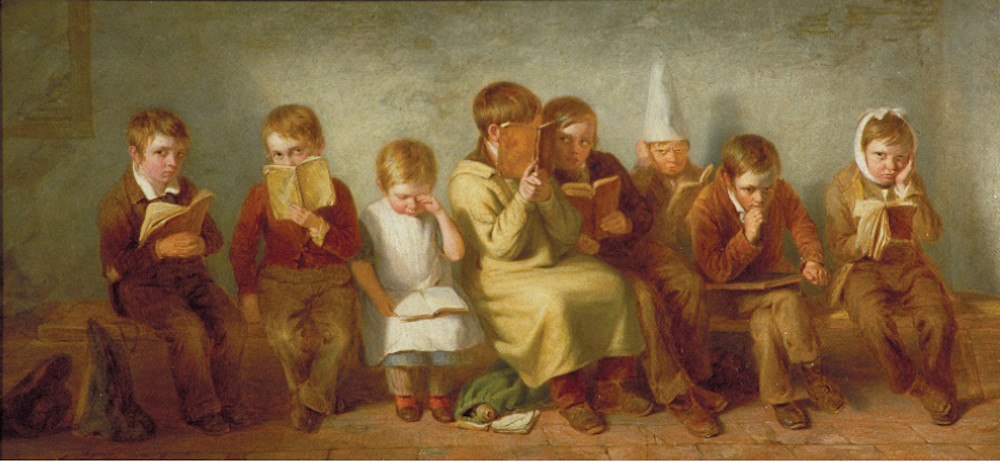 The Frown, by Thomas Webster, RA (1800-1886). 1842. Oil on canvas. 38.2 x 70 x 5.cm. Guildhall Art Gallery, London, permanent collection. Accession no. 746, bequeathed by George Gassiot in 1902. Photographs and commentary by Jacqueline Banerjee, the photographs reproduced here by kind permission of the City of London Corporation. See also its companion piece, The Smile. [Click on the images here to enlarge them.]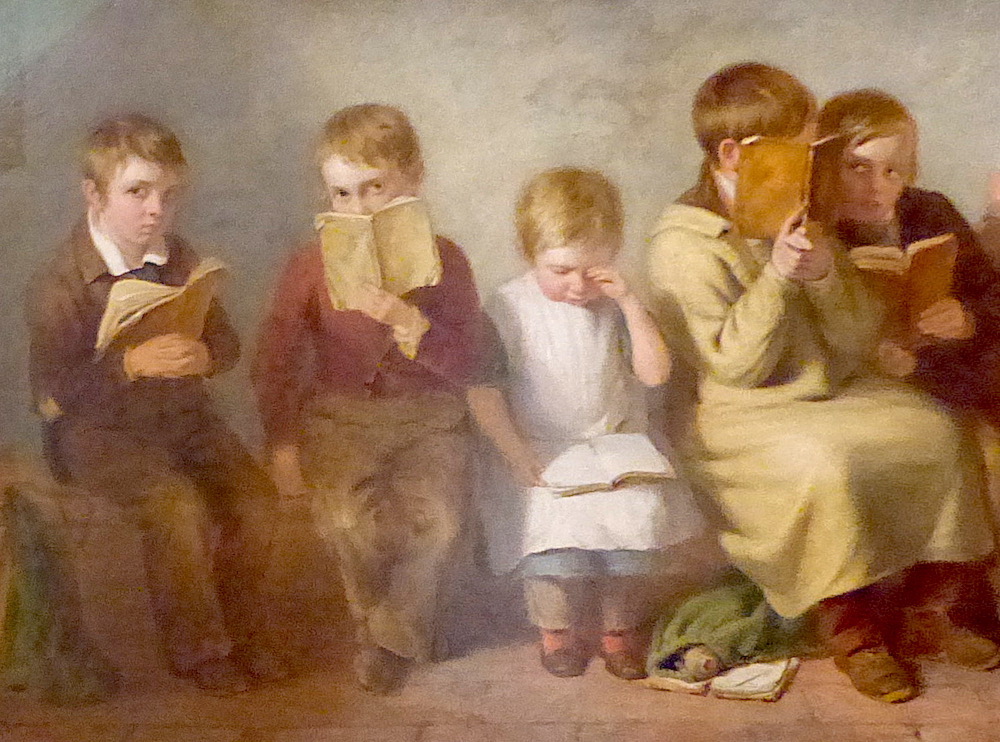 Some of the figures seen more closely.
The gallery label explains that The Frown, like its companion piece, The Smile, shows a row of village schoolchildren reacting to their schoolmaster, as described in Oliver Goldsmith's popular narrative poem The Village Schoolmaster. The lines illustrated here follow a description of the children's "counterfeited glee" at his jokes, and show instead how they respond to his frown. Wariness reigns. The biggest child has hidden his face completely with his book, and the smallest seems about to cry.
Related material
---
Created 27 November 2018