His Word is as Good as His Bond. Linley Sambourne, . Punch (4 April 1885): 159. Sultan (at back). "Don't you be afraid. It's all right, although I haven't guaranteed it. But it's issued with my entire 'Sanction and Authority.' Bless You!" — Vide Mr. Gladstone's Explanation, Thursday, March 26. Click on image to enlarge it.
Oh! wherefore came they forth from their Island West by North,
With their swords and their guns, and their raiment, gray and red?
Why ARABI did they rout, and what have they been about,
With their money, which is gone, and their heroes, who are dead ?
Oh, evil was the root, and bitter is the fruit,
And crimson is the dye of the Desert, plaughter-trod;
They have not been wife or strong, they have gone exceeding wrong,
They who sit in our high places, and rule us with their nod.
They blunder, late or soon, Ihings seem ever out of tune —
Now they gather once again for another party shine;
And the Grand Old Man is there, with his sparse and silvery hair,
And Ash mead and Sir Michael, and Stafft, the benign.
"Why are we ever bored with Egypt and the sword,
We who love not Intervention, and who never want to fight?"
So the murmuring breaks out — will it swell into a shout?—
From the men below the Gangway, upon the Speaker's right.
And hark! like the roar of the surf upon the shore,
The cry of anger rises along the Tory line;
"G[ladstone]. shall not have applause, though persuasively he jaws.
Out on his mad Convention! out on those Millions nine!"
Geese! It's little good to scold. Tewfix must have the gold,
And the Sultan slily stands just aside— his usual way —
And he whispers — cunning fox f— " There 's a bit for your strong box;
The game has my 'authority,' and so it sure to pay!"
He looks so smug and meek, though his tongue be in his cheek,
And his fingers rather itch. But need Tewfix greatly reek
When the G. 0. M. stands there, so demure and debonair.
And hands him— From the Firm— that most handy "Little Cheque"?
Related material Including Other
Punch

Editorial Cartoons about Egypt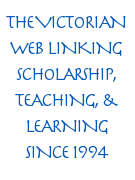 [This image may be used without prior permission for any scholarly or educational purpose without prior permission as long as you credit (a) the Hathi Digital Library Trust and the University of California Library and (b) Link to this page in a web document or cite it in a print one. — George P. Landow]
---
Last modified 11 August 2020