These letters graciously have been shared with the Victorian Web by Eunice and Ron Shanahan; they have been taken from their website. The letters give an insight into the daily lives and concerns of 'ordinary' people without whom history would not exist. The letters are a wonderful example of how much history may be gleaned from such sources.
---
This letter from the past is 200 years old, a beautifully written letter in perfectly legible script, addressed to the Treasurer of the Congregational Fund from Newton Abbot, Devon, and is dated Feby 6th, 1797.
The two postmarks are
a very over-inked and smudged town stamp of Newton Abbott and
the charge mark of 8, covering the cost of a single letter a distance of over 150 miles. This was the rate in force from 1796 to 1801. Newton Abbott is 188 miles from London.
The postmark is very difficult to read on the back of the letter, in a different handwriting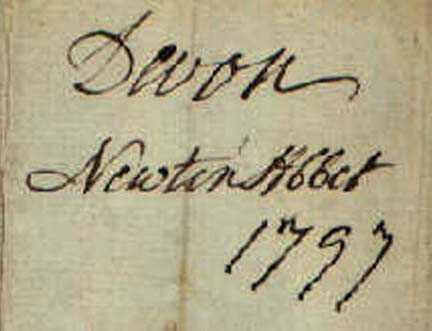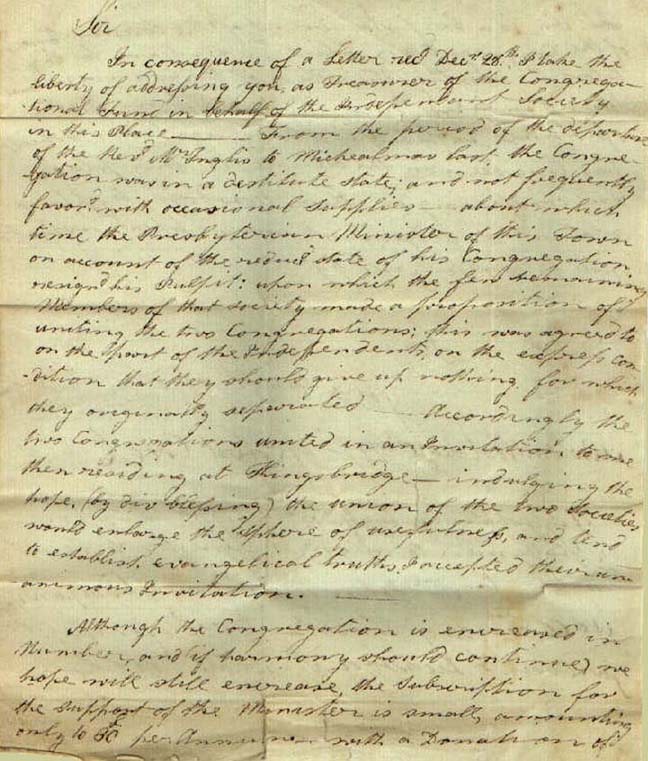 ---
3 December 2002