http://www.victorianturkishbath.org
The history of the Victorian Turkish bath is virtually uncharted, so my website is an attempt to interest historians in an aspect of Victorian life which has been almost totally forgotten. David Urquhart's reintroduction of the so-called Turkish (actually Roman) bath into the British Isles in 1856 was largely achieved by the Turkish Bath Movement allied to his Foreign Affairs Committees and promulgated in the Sheffield Free Press and the Free Press.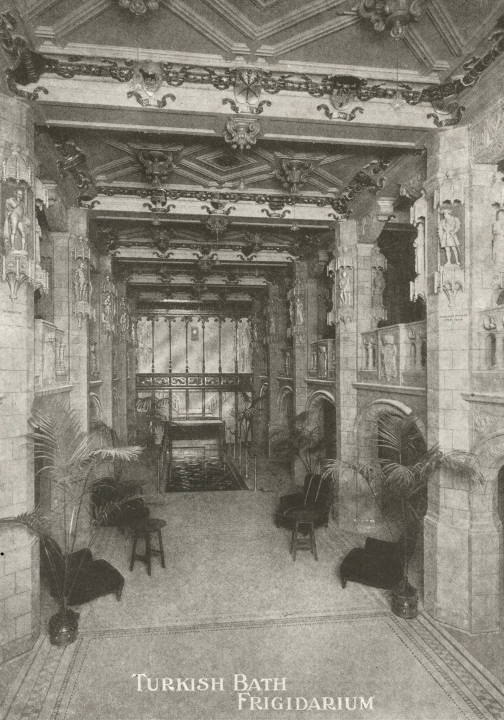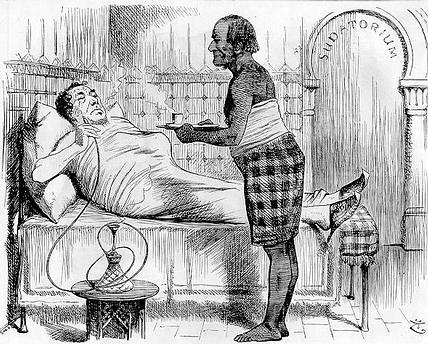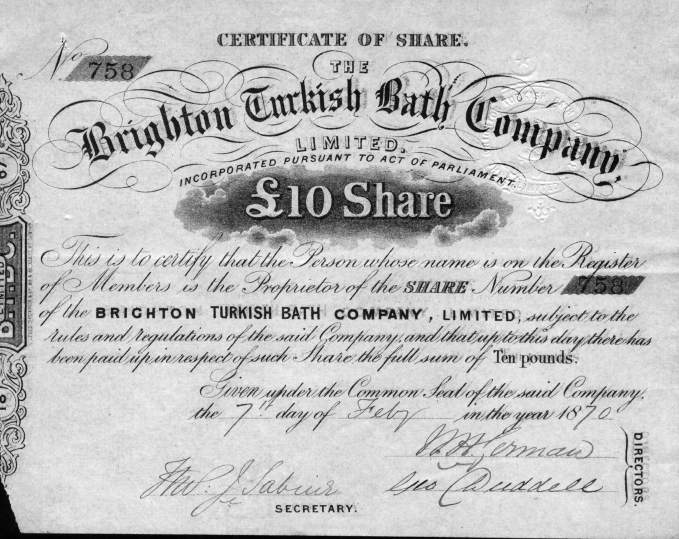 Images associated with Victorian Turkish baths — left to right: (1) Frigidarium, the Imperial Hotel, London. (2) Turkish bath, Bray, Ireland. (3) "Punch" depicts Gladstone as a bath attendant waiting upon Disraeli in the Sudatorium. (4) A '10 stock certificate dated 1870 for the Brighton Turkish Bath Company. [All images courtesy of the author's site. Click upon thumbnails for larger images.]
Created by a retired librarian and historian who has been interested in the subject since 1990, this comprehensive site has six main sections: Introductory; History of the Turkish bath; Turkish bath topics (e.g. caricatures and cartoons, hydropathy, the earliest Turkish bath photos); some Turkish bath personalities; Turkish bath companies; Turkish bath directory (listing more than 600 establishments and with brief articles about an increasing number of them).
In addition there are over 600 illustrations in both thumbnail and enlarged versions, footnotes, bibliography, illustrations index, glossary, and two-way acknowledgments. There is also a listing of the 16 Turkish baths that are still open, with contact numbers and addresses The site is searchable and is updated regularly.
Selected by the British Library for the UK Web Archive
Encyclopaedia Britannica Web's Best Sites Award 2009
Related Material
---
Last modified 31 January 2011