Introduction
According to the Mapping Sculpture site, the Bramwell, who was born in Southwark, London, worked as a sculptor, stone carver, and modeler after attending &South London Technical School of Art. He later "worked as a modeller at Ruabon for the new Assize Courts in Birmingham, on the recommendation of W.S. Frith." He became a member of the Royal Society of British Sculptors after having been nominated" by Frith and seconded" by Thomas Stirling Lee.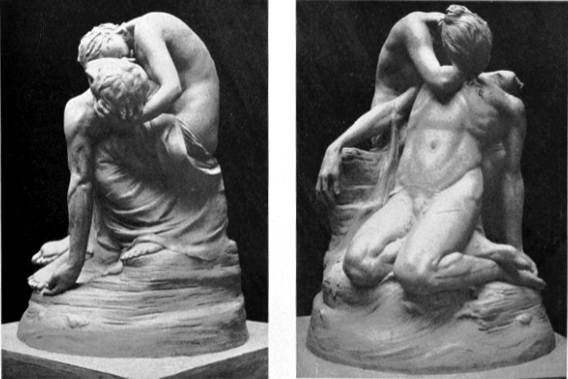 Works in the round
Bas reliefs
Bibliography
Academy Architecture and Architectural Review. Ed. Alexander Koch. London: Academy Architecture, 1904-08. Internet Archive copy from University of California Libraries.
"Edward George Bramwell." Mapping the Practice and Profession of Sculpture in Britain and Ireland 1851-1951. University of Glasgow History of Art and HATII, online database 2011. Web. 15 May 2013.
---
Last modified 15 May 2013