[The following information comes from Katharine Harris's website about her grandfather and personal communications — George P. Landow]
Thomas was a skilled and talented Sculptor of the late nineteenth and early twentieth century. Amongst his early work were the decorative reliefs for Manchester Council Chamber and a life size plaster figure of St Patrick for the Church of the Sacred Heart, Thornton Cleveleys, Liverpool. In 1904, a life size kneeling figure in marble was the first piece of his work to be exhibited at the Royal Academy.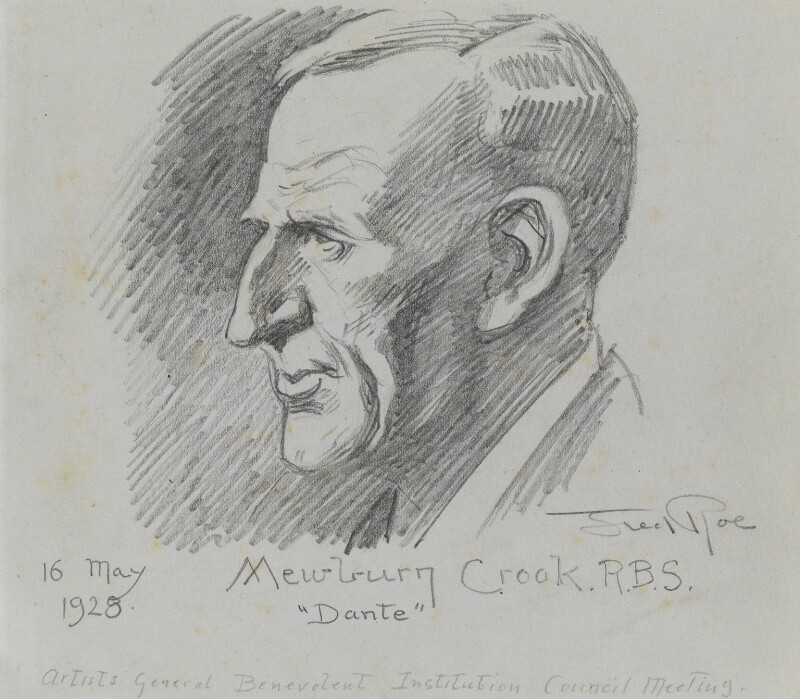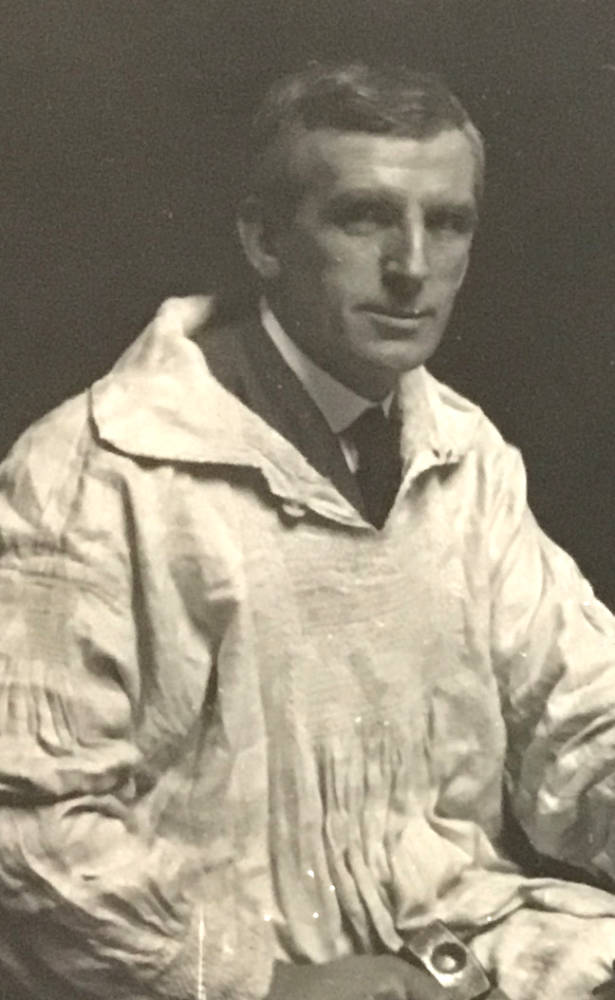 Biographical Material
[••• = no image on this site]
Nudes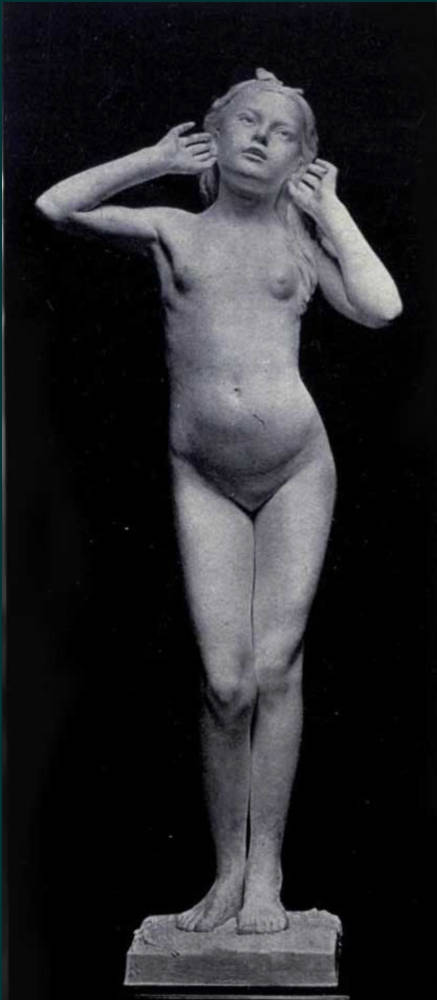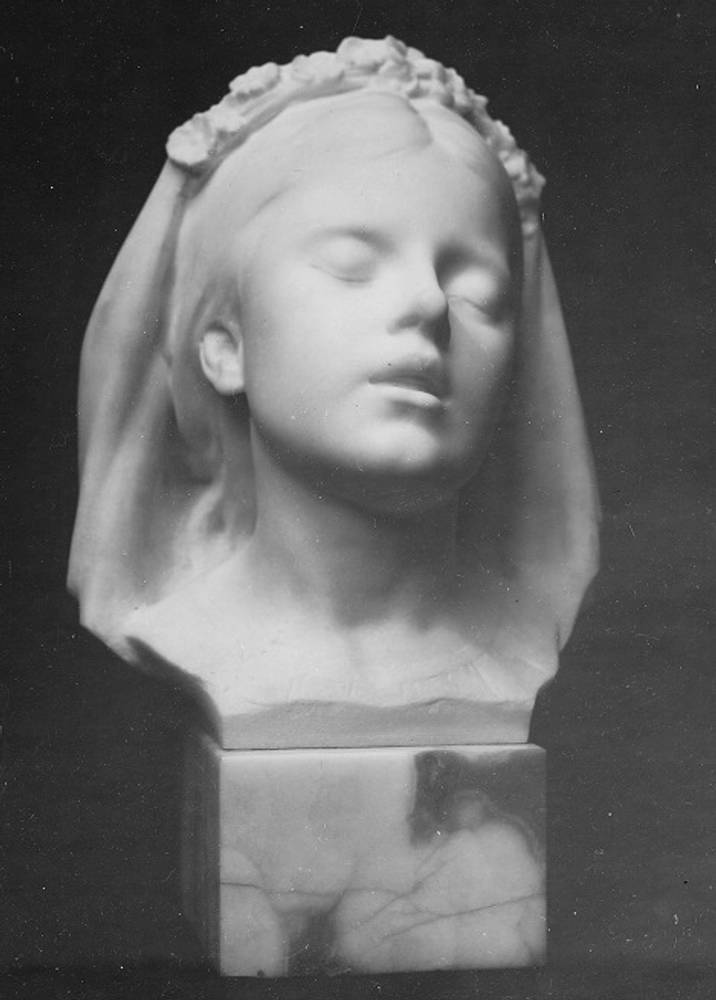 Portraits & Portrait busts
Ecclesiastical works
Bas Reliefs
Miscellaneous
Bibliography
"Thomas Mewburn Crook ARCA, RBA, FRBS, HRI ." Mapping the Practice and Profession of Sculpture. Web. 20 September 2017.
---
Last modified 11 October 2017