According to the Mapping Sculpture site, Doyle Jones, a painter and sculptor born in Ireland, concentrated on portrait sculpture, but "he also made a large number of war memorials. He created a number to commemorate the Boer War, including those at Middlesborough (1904), West Hartlepool (1905), Llanelli (1905), Gateshead (1905) and Penrith (1906). After the First World War he made further memorials at Gravesend, Kent and Sutton Coldfield."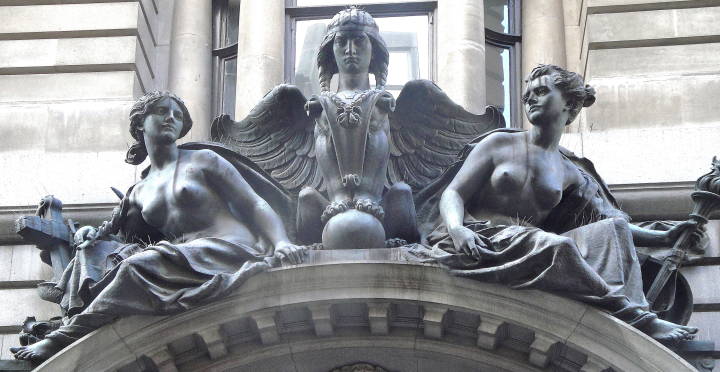 Works
Bibliography
Byron, Arthur. London Statues. London: Constable, 1981.
"Francis William Doyle Jones." Mapping the Practice and Profession of Sculpture in Britain and Ireland 1851-1951. University of Glasgow History of Art and HATII, online database 2011. Web. 2 June 2011.
Ward-Jackson, Philip. Public Sculpture of the City of London. Liverpool: Liverpool University Press, 2003.
---
Last modified 16 August 2014