Biography
Thomas Earp was an architectural sculptor whose best-known work is the Eleanor Cross (1863), outside Charing Cross Station in London. Born in Nottingham, Earp studied at the Nottingham School of Art and Design before coming to work for the builder George Myers (A. W. N. Pugin's favourite contractor) in London in the early 1850s. The young craftsman was soon running his own firm. So successful was he that his marble and alabaster reredos, pulpit and font for St John the Baptist, Huntley, were exhibited at the Great Exhibition of 1862 (Jones 80)." by 1864 he was established at 1 Kennington Road, Lambeth, where he had two dozen men working for him. In the same year he went into partnership with Edwin Hobbs Senior (c.1841-1904), and opened another workshop in Manchester (see "Thomas Earp"). As Benedict Read says, such was the demand for high-quality ecclesiastical stone-carving, in particular, that examples of his craftsmanship can be found all over the country (246). His Annunciation on the exterior wall of St Marie's Cathedral Church, Sheffield (1879) is particularly prized. But he is perhaps best known for his work with G. E. Street, who employed him regularly during the 1860s and 70s. It is always hard to know who to credit for architectural carving, especially where several stone-carvers were at work on the same building, and individual work goes unattributed. But where Earp is known to have been responsible, it seems he was trusted to carry out the details of the composition and design to his own satisfaction (see Read 250). On one occasion, Sir George Gilbert Scott calls him Street's "handpiece" (215). — Jacqueline Banerjee
Works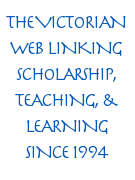 Bibliography
"Short Biography." Glasgow — City of Sculpture. Web. 9 March 2012.
Jones, Nigel R. Architecture of England, Scotland, and Wales. Westport, CT.: Greenwood, 2005.
Mitchell, Anthony and Olive. Thomas Earp: Eminent Victorian Sculptor. Buckingham: Baron, 2002.
Read, Benedict. Victorian Sculpture. New Haven & London: Yale University Press, 1982.
Scott, Sir George Gilbert, R.A. Personal and Professional Recollections, edited by his son, G. Gilbert Scott, F.S.A. London: Sampson Low, Marston, Searle, & Rivington, 1879. Internet Archive. Web. 9 March 2012.
"Thomas Earp." Mapping the Practice and Profession of Sculpture in Britain and Ireland, 1851-1951. Web. 9 March 2012.
---
Created 22 June 2013

Last modified 12 March 2020