Introduction
According to the Mapping Sculpture site, Hancock, a Londoner born in Fulham who died on Grafton Street, off Tottenham Court Road, studied briefly at the Royal Academy when he was 17 and associated with members of the Pre-Raphaelite Brotherhood, helping with the periodical that became The Germ and also serving as "local commissioner to the Great Exhibition." His uncle and guardian, Thomas Hancock, invented "process of vulcanisation of rubber." One would certainly like to know more about this sculptor's brief life.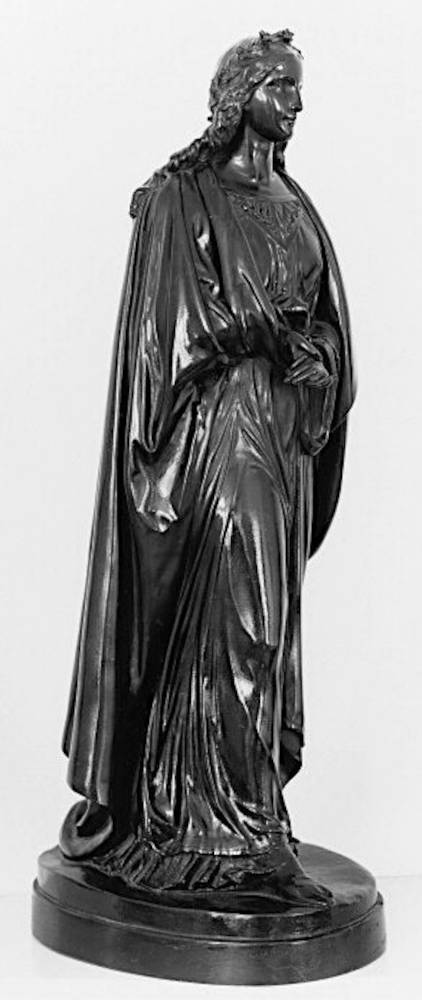 Sculpture in the Round
Archictectural Sculpture
Bibliography
"John Hancock." Mapping the Practice and Profession of Sculpture in Britain and Ireland 1851-1951. University of Glasgow History of Art and HATII, online database 2011. Web. 26 April 2021.
Ward-Jackson, Philip. Public Sculpture of the City of London. Liverpool: Liverpool University Press, 2003.
---
Last modified 26 April 2021