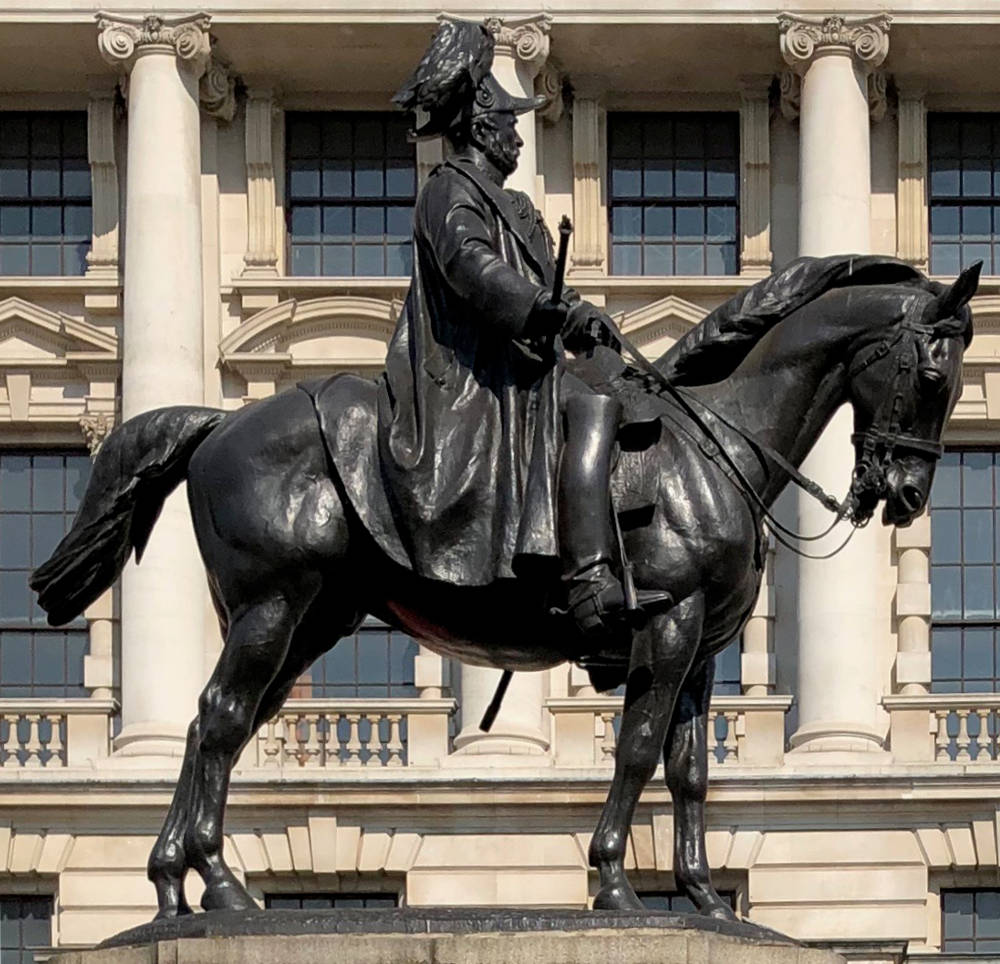 George William Frederick Charles, 2nd duke of Cambridge. Adrian Jones. 1907. Bronze. Click on images to enlarge them.
According to Encyclopaedia Britannica, the 2nd Duke of Cambridge (1819-1904) was the only son of Adolphus Frederick, the youngest son of George III. His quickly moved from Lieutenant Colonel to General, Field Marshall, and Commander in Chief, his "meteoric rise being accounted for by the fact that Queen Victoria was his cousin. Though responsible to Parliament for military administration, Cambridge as commander represented the crown and, therefore, exercised considerable independence in discipline, appointments, and promotions, in all of which he favoured social standing and seniority rather than ability." He remained Commander in Chief for 39 years, the disasters of the Crimean War notwithstanding, but when William Glastone became Prime Minister George William became subordinate to a government official, the Minister of War, and purchase of commissions —"i.e., appointments as officers —" was abolished, and eventually he was forced to resign. Despite his manifest incompetence and harm he did to the British army, his royal connections led to his receiving a magnificent monument in the midst of Parliament Street, the main road which leads from the Houses of Parliament to Trafalgar Square.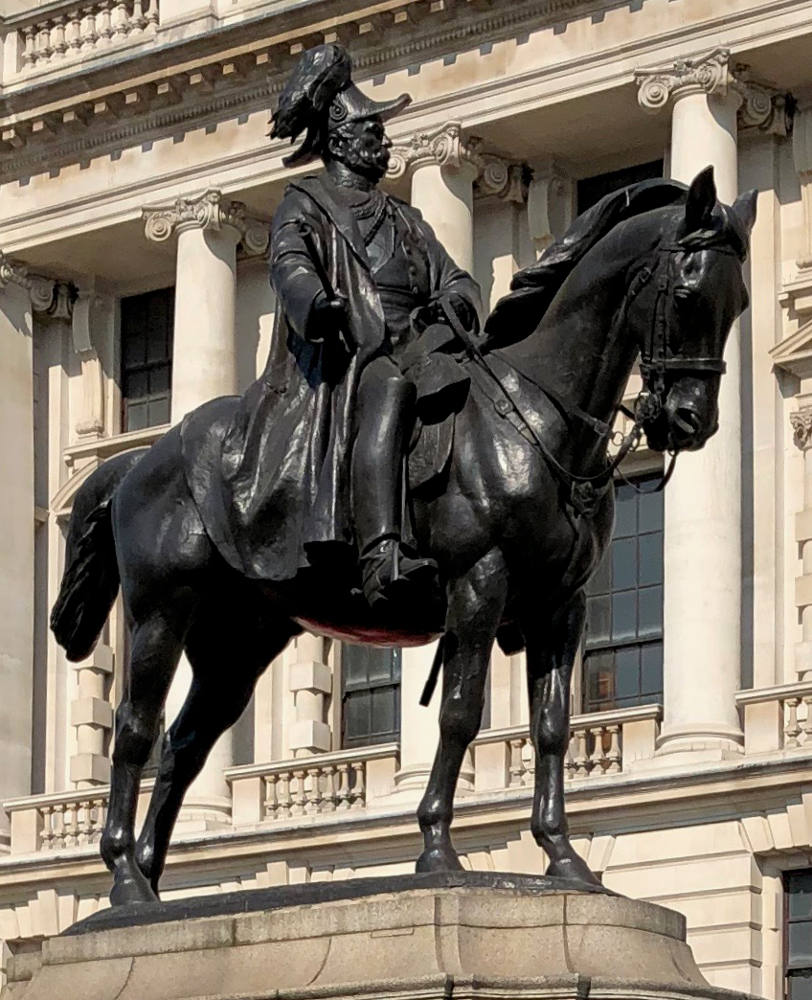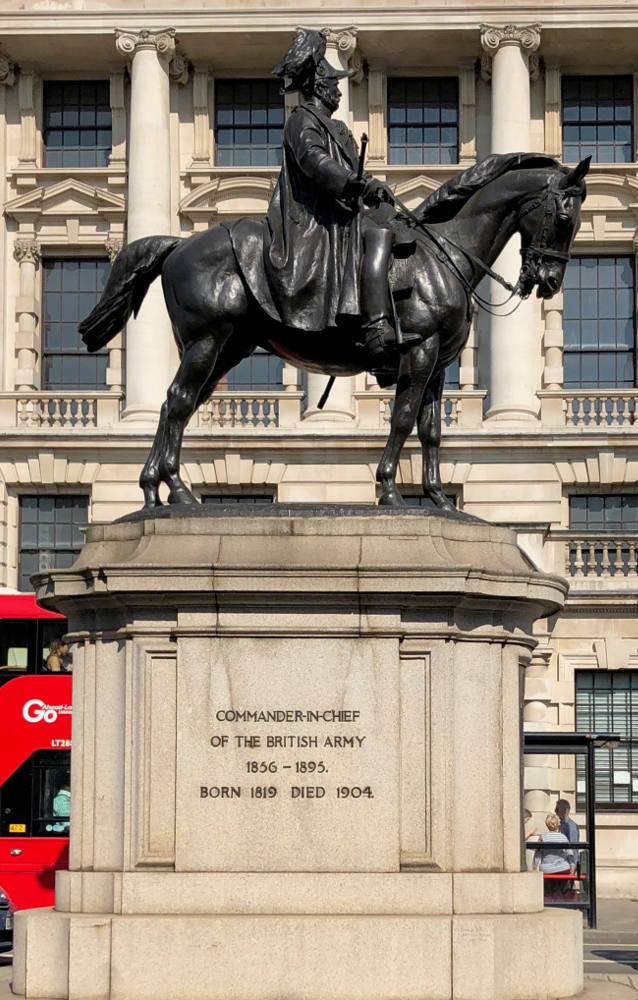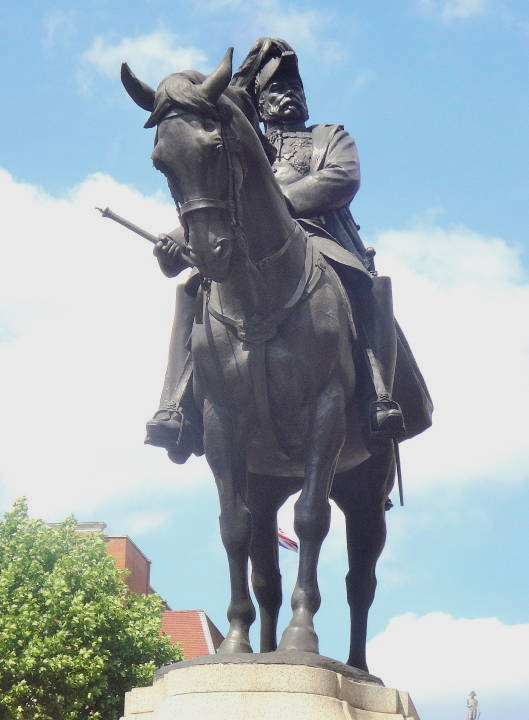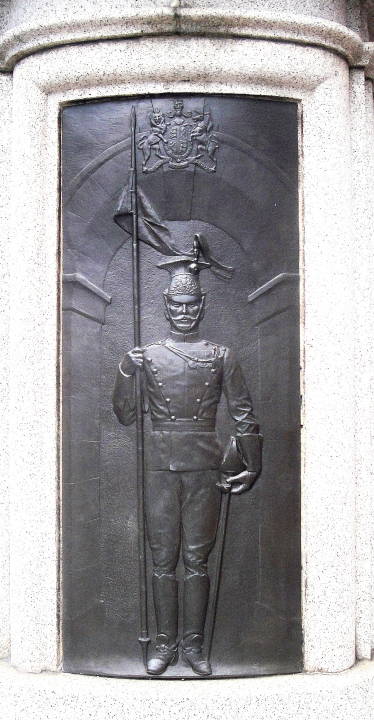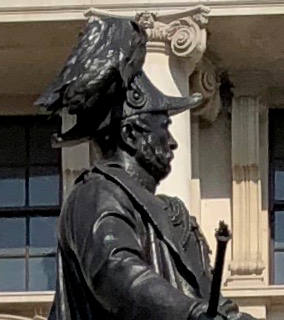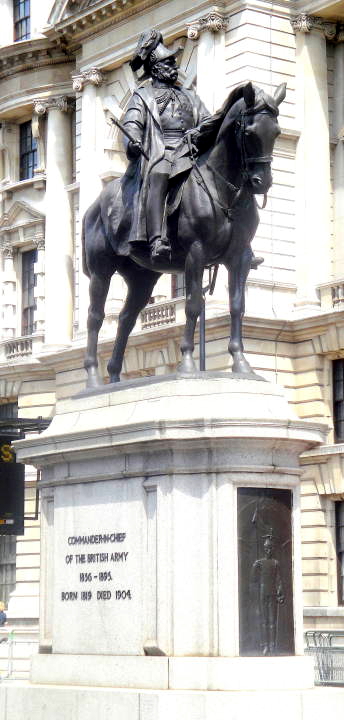 Top three photographs and bottom left 2019 George P. Landow; others by Robert Freidus 2011. [You may use this image without prior permission for any scholarly or educational purpose as long as you (1) credit the photographer and (2) link your document to this URL.]
Bibliography
Lloyd, Ernest Marsh. — George William Frederick Charles.— Dictionary of National Biography, 1912 Supplement. Available online via WikiSource. April 22, 2019. (A long, detailed, often laudatory biography.)
Tikkanen, Amy . —œGeorge William Frederick Charles, 2nd duke of Cambridge, British Field Marshal.— Encyclopaedia Britannica. Web. April 22, 2019.
---
Last modified April 22, 2019